Nelesen's Design Selected as Chicago Research Summit Logo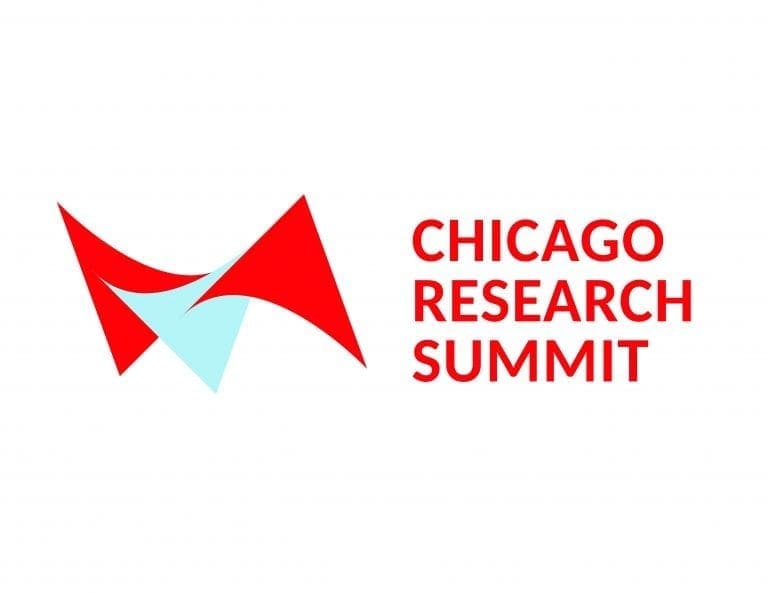 Trinity is proud to participate in the Chicago Research Summit, a new organization created to foster greater collaboration between Chicago's educational and cultural institutions. And the College is also proud to announce that the summit's new logo has been designed by Mariah Nelesen '20, a graphic design and Spanish double major.
Nelesen's logo was chosen from nearly 20 submissions. Members of the steering committee described her winning design as clean, crisp, and very professional and noted that the design integrates the blue and red colors used in the city's flag.
Nelesen said her design was inspired by the Chicago Research Summit's focus on the sharing of ideas and practices between staff and faculty from colleges and universities in the area. "This is what I wanted to reflect in the logo," she said. "I was thinking about both the coming together of people and ideas, as well as the expanding/moving forward of people and ideas. I wanted the logo to have the feeling of movement and fluidity while being grounded."
The Chicago Research Summit is being organized by the librarians at Trinity, DePaul University, Columbia College, North Park University, and North Central College. Its goal is to bring together educators and community partners to discuss how we can connect students to the rich array of cultural resources in Chicago and introduce them to a research agenda based on the complex issues that emerge in contemporary urban spaces. The first summit is scheduled for Oct. 18 at North Park University.
---