New Program Offers a Bright Future for Students and Community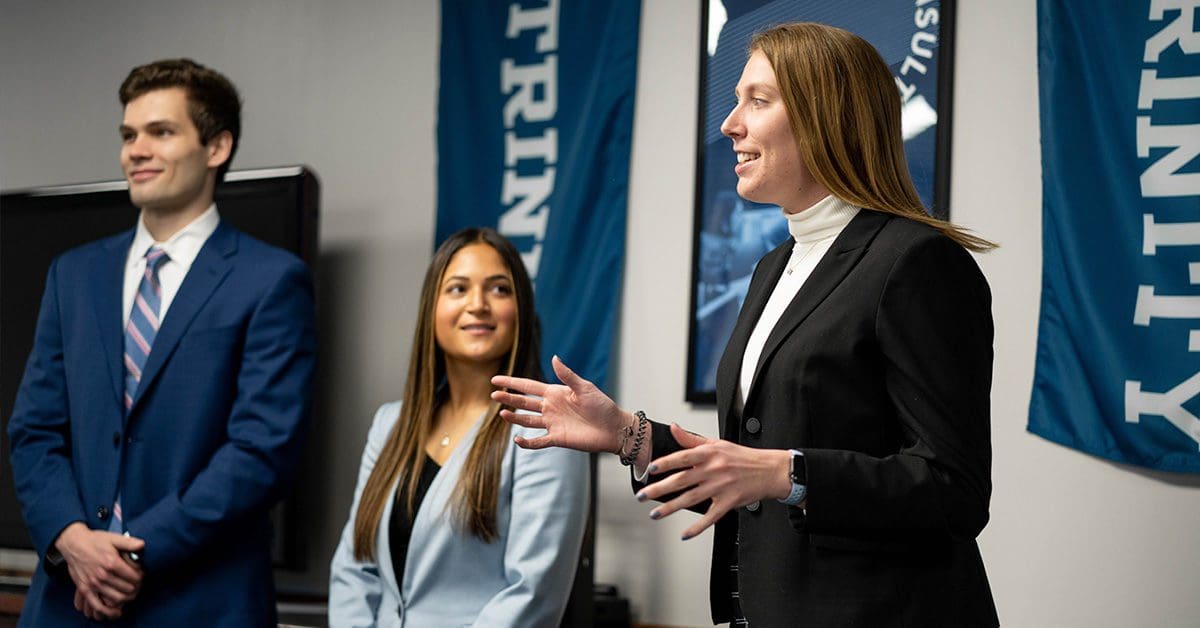 The Community Alliance Program (CAP) is an exciting new venture launched out of the Business Department at Trinity Christian College, focused on helping to support local businesses while giving students real-world paid job experience.
The mission of CAP is to connect student talents alongside the financial resources of donors and alumni to serve Chicago area low-income and minority businesses and enhance their communities. "The story of the Good Samaritan is at the heart of this program, said Professor Sundeep Vira, Dean of the Business Department and Program Manager for CAP. Jesus shared this parable as an example of how we should help our neighbors, and this program does just that,"
Vira added, "This really can be simplified to a three-step process. Step one starts with the business posting a job to the portal, step two is matching the students with those jobs, and lastly, step three is finding donors and alumni to help fund the jobs as students are placed. As a result, the small businesses do not have to pay for the valuable work the students do, as the donor and alumni funds cover that cost."
Nearly fifty Trinity students from various majors have applied for jobs through the CAP portal, hosted by Parker Dewey, a technology partner, giving students unprecedented opportunities to work alongside over thirty local businesses and aid in tasks that specialize in generating revenue. Feedback from participating students has been overwhelmingly positive, with many expressing how this program has provided meaningful work they enjoy while helping businesses in need.
"This is such an innovative effort by Trinity that is creating positive outcomes for both its students and the community.  Through these short-term projects, Trinity's students gain valuable experience. At the same time, local businesses benefit as students apply the lessons learned in the classroom to help create business plans, develop marketing content, analyze data, and support other professional needs of small businesses.  What a great example of win-win collaboration that should serve as a template for others, stated Jeffery Moss, Founder, and CEO of Parker Dewey.
Additional partners, such as The Christian Association of Business (CAB) and Chicago Prison Outreach, have come on board and begun posting jobs online for the new semester and beyond. Professor Vira looks to the bright future ahead in this program, stating, "CAP has just begun; we plan to have a hundred or more students benefiting from this innovative program in the years to come."
To learn more about the Business Program at Trinity Christian College, click here.
---