Professors Present at Kuyers Institute Conference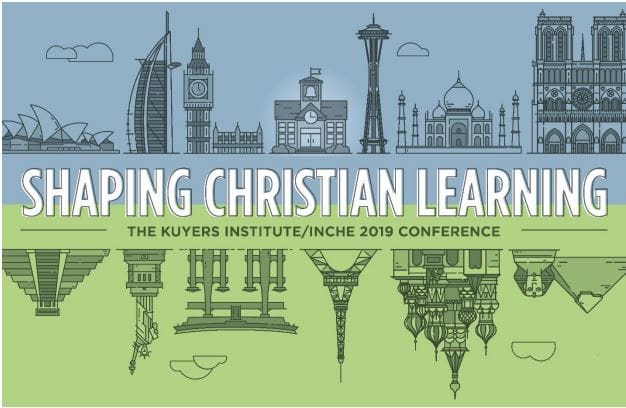 Three of Trinity's professors participated in the eighth biennial conference hosted by the Kuyers Institute for Christian Teaching and Learning, "Shaping Christian Learning," earlier this month at Calvin University in Grand Rapids, Mich. For the first time, the Kuyers Institute co-hosted the conference with INCHE (the International Network for Christian Higher Education).
In a session on shaping curriculum, Trinity Professors of Music Helen Van Wyck, D.M.A., and Mark Peters, Ph.D., and Professor of Philosophy Aron Reppmann, Ph.D., led a session on "Creating a Mission-Specific Departmental Curriculum: A Case Study." They spoke on how the College completed a significant revision of the music major curriculum in spring 2015. The discussion focused on how Christian faith and institutional mission shape curricular design and examined three courses in detail: Being a Musician, Reading and Writing about Music, and Aesthetics.
Peters participated in another session, "Shaping Culture Makers in Music: The Use of Igor Stravinsky's Poetics of Music in Christian Higher Education," with Associate Professor of Music John MacInnis of Dordt University.
Learn more about the Kuyers Institute Conference here.
---