Schuler '08 Returns to Trinity for Artist Recital Series on Nov. 6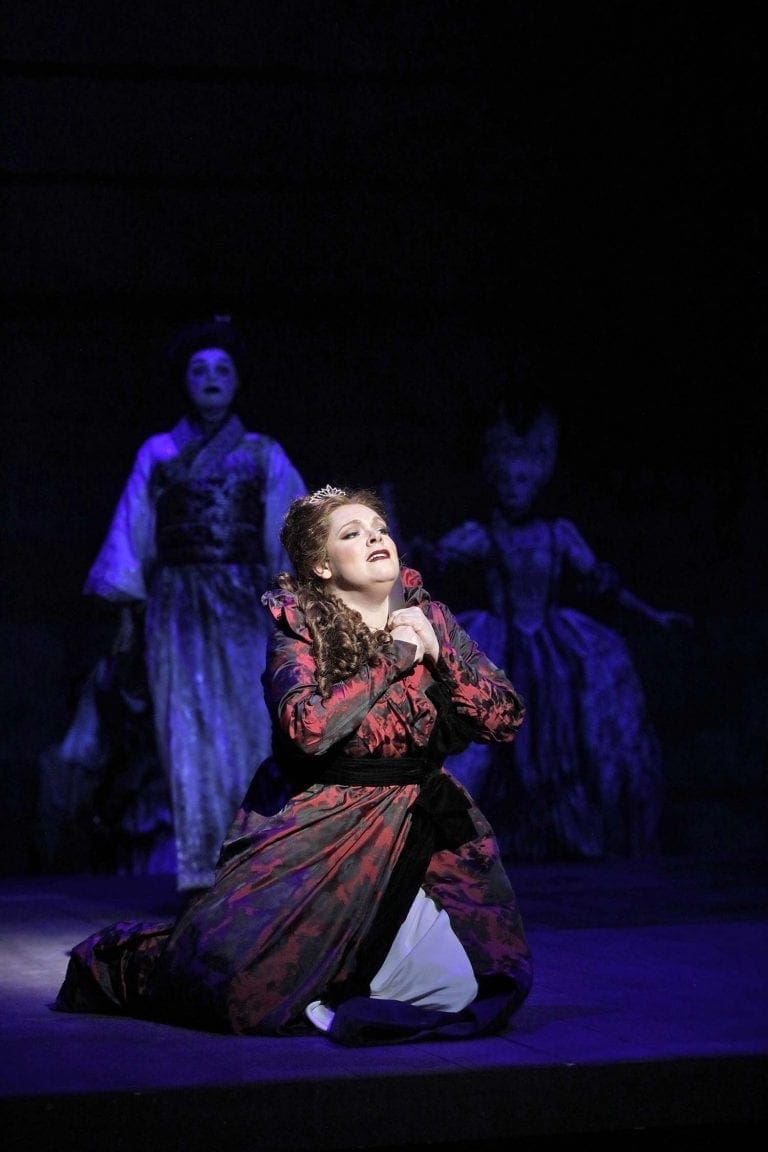 After debuting the title roles of two operas, recently completing her Artist Diploma, and signing with a prestigious artistic management company, Jenny Schuler '08 returns to the stage at Ozinga Chapel Auditorium on Nov. 6 as part of Trinity's Artist Recital Series.
At the free event, Schuler, who is a soprano, will perform pieces by Debussy, Strauss, and Turina, accompanied by pianist Candace Peters. "I have some truly special music planned that I absolutely love, spanning French, German, Spanish, and English," she said. "The music covers a broad range of styles as well as language. The Debussy in particular is especially beautiful. I would encourage all types of music lovers to come experience this special music!"
Schuler has had a busy year. In 2017, she debuted the title roles of Ariadne auf Naxos and Catán's Florencia en el Amazonas, both with the A.J. Fletcher Opera Institute. Schuler also recently placed as a finalist in the Marcello Giordani International Voice Competition and was the first prize recipient in the Heafner–Williams Vocal Competition.
She has also recently signed with management company Couret & Werner. "Couret & Werner reached out me out after many recommendations through colleagues, conductors, and directors. I spoke with Justin Werner about his agency and got to know him a bit," said Schuler. After a formal audition in New York, she was offered a spot on the agency's roster. "Having a great management team is really key to the continued development of a singing career. My management team secures auditions and works in partnership with me to develop long-term strategic plans for my career. It's a very exciting step."
Along with double majoring in music and graphic design at Trinity, Schuler earned her Artist Diploma from the A.J. Fletcher Opera Institute and her Master of Music from Chicago College of Performing Arts.
---