Seerveld Gallery Reopens with Desjardin Show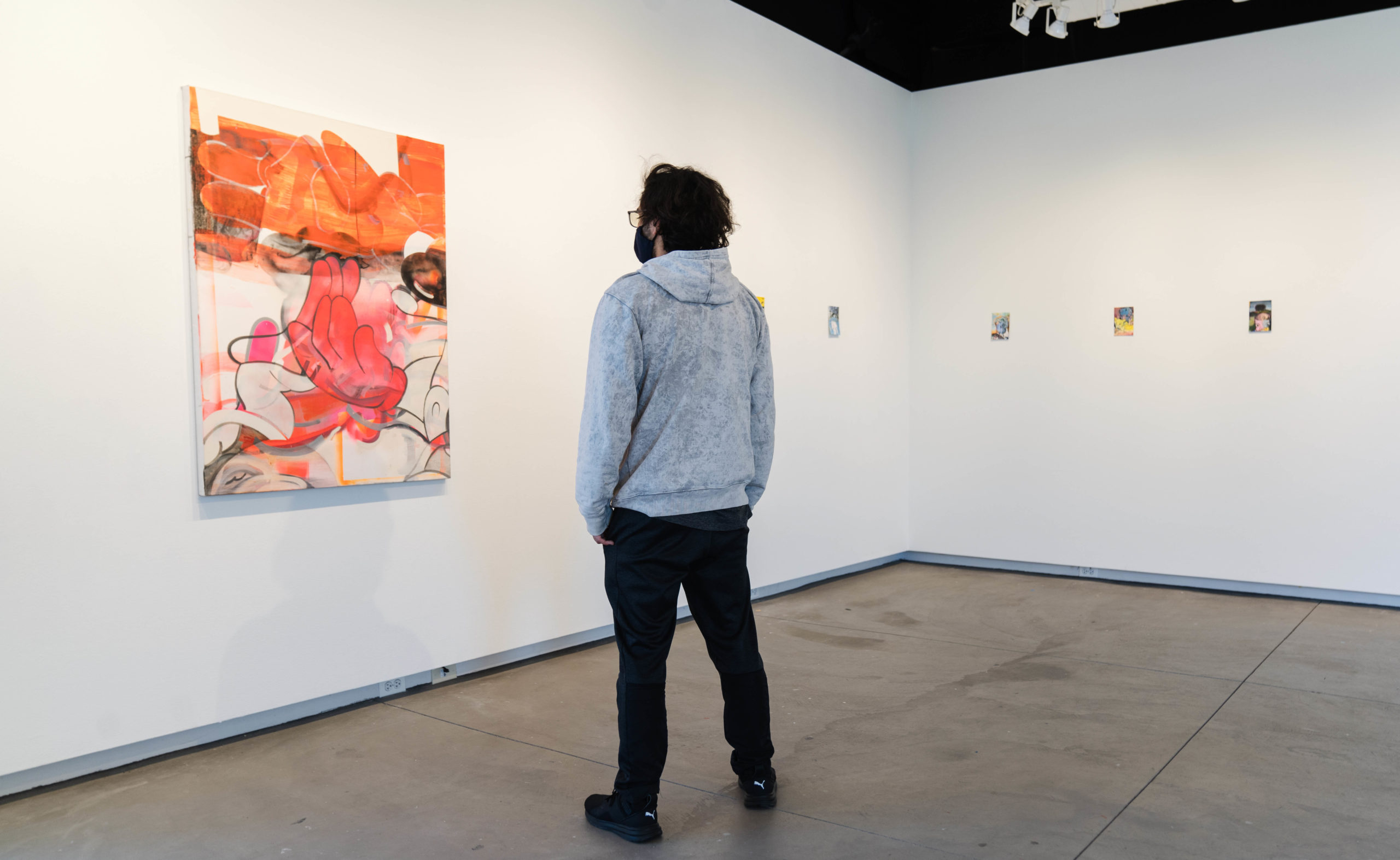 Trinity's Seerveld Gallery brings the works of internationally famous artists, as well as artists from Chicago's thriving art scene, to campus. And the Seerveld Gallery has opened its doors again after COVID-related closures. The gallery, located in the Art & Communication Center, is currently hosting an exhibit by Katherine Desjardins called "Touch." 
According to Desjardins, who spends time in both Chicago and Italy, "Touch" is not organized around her newest or most recent works, "…but rather around ideas of Touch and Time, in consideration of the fact that this show will be on view as we mark one year of global, collective COVID lockdown." In an artist's statement, she said, "I embarked upon a project (paintings) called Touch in response to tragic personal loss long before our lockdown in 2020. Time has always played a huge role in my work in the form of scrolls and protracted studio process. Our year of Covid has brought new meaning to both words." 
Among the pieces on display at the Seerveld Gallery are "Scuffle," a new piece that Desjardins describes as a collision between calligraphic cartoon language and drawing from life. 
The show also includes pieces from her "Wide-Eyed Apollos Series," which imagines the Greek god wandering the world as an innocent witness in the midst of today's fears and anxieties. 
According to Professor Art & Design John Bakker, Desjardins' depiction of hands in the show is particularly striking. "The pandemic has denied us touch," he said. But the use of hands also represents conflict, including the protests that took place last summer over the deaths of George Floyd, Breona Taylor, and others.   
The Seerveld Gallery is open from 10 am to 4 pm during the week. Desjardin's show will be on exhibit until March 23, when Trinity's senior Art & Design BFA and BA students will begin preparing to install their thesis shows in the ArCC. 
---