Staff and Professors Recognized for Service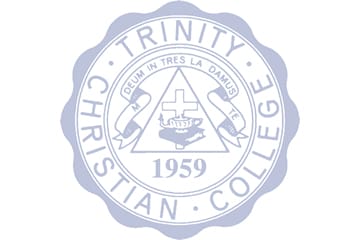 As I Corinthians 12 says, though a body is made up of many parts, and though all its parts are many, they form one body. In the same way, Trinity's dedicated staff and faculty help form the Trinity community.
As part of our annual spring tradition, faculty and Staff were honored for their service, including milestone anniversaries.
Faculty and staff recognized for years of service include:
35 Years
Bob Boomsma '77, Professor of Biology & Chair of Sciences
20 Years
Janet Kosmal '78, Office Coordinator of Physical Plant
15 Years
–Kelly Lenarz '99, Assistant Professor of Education & Director of Education Assessment, Innovation and Traditional Undergraduate Programs
–Mark Peters, Professor of Music & Department Chair
–Debby Vincent, Executive Assistant to the President
10 Years
–Sharon Boss '14, Assistant Director of Financial Aid
–Dennis Connelly, Associate Professor of Criminal Justice, Criminal Justice Program Coordinator & Department Chair
–Don Coutts, Print Center Manager
–Erick Matherly '09, IT Network Administrator
–Troy Schemper, Dean of Student Engagement
–Connie Van Groningen, Administrative Coordinator of Nursing Department
Along with milestones, other recognitions included:
Staff Member of the Year Award
Diana Pell, Administrative Assistant to Faculty
Catherine Yonker Award
Nicole St. Victor '12, Director of Multicultural Engagement, Director of Gospel Choir & Music Performance Faculty
St. Victor was named the recipient of this year's Catherine Yonker Award, which is given every year to two students and one faculty or staff member for contributions toward accomplishing Christian race relations, and cross-cultural understanding within the Trinity community.
---