Student Life Award Winners Honored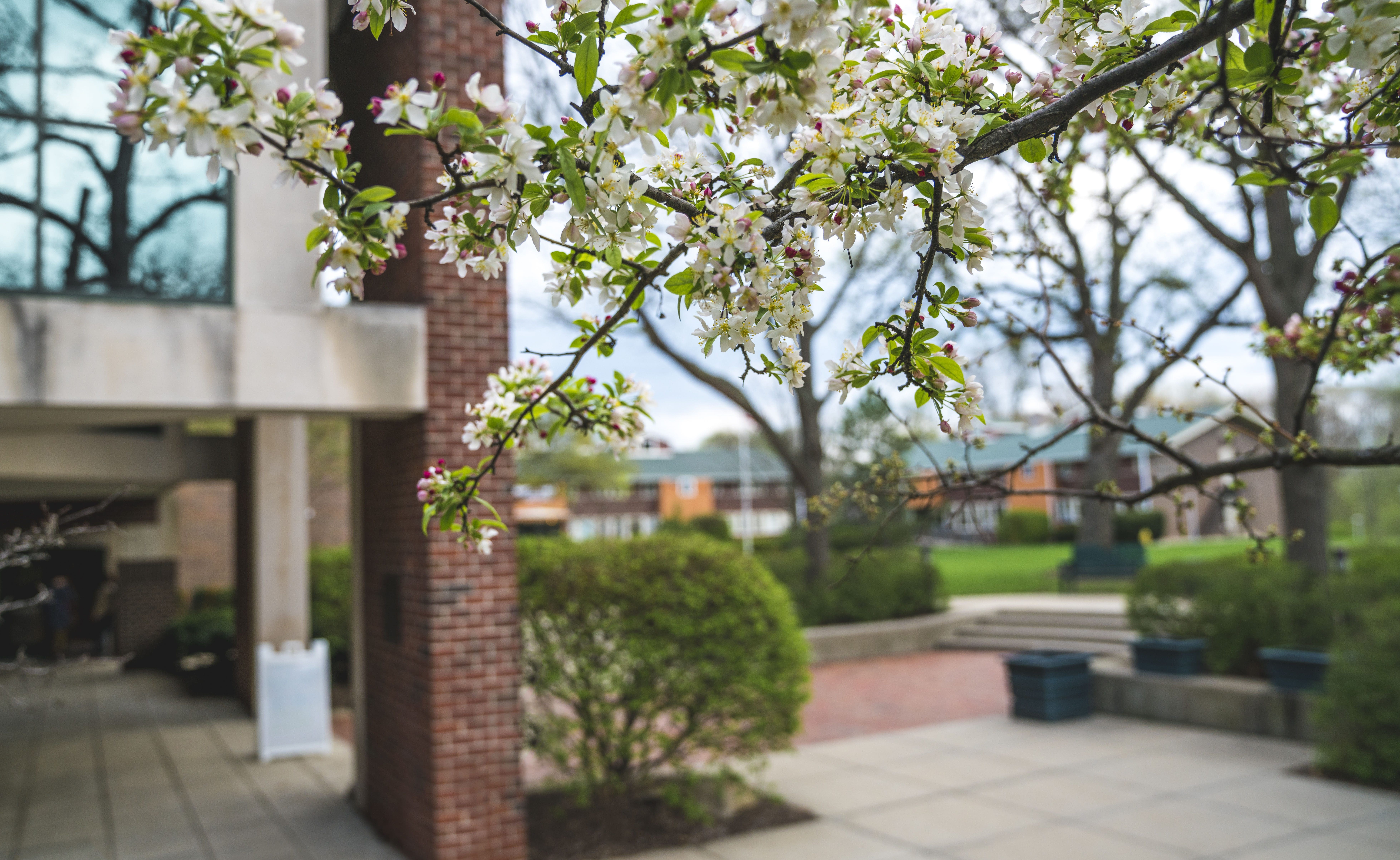 During an extraordinary year, Trinity students continued to show their commitment to leadership, the College, and to each other.
"In so many ways, all of our students are so deserving of honor and recognition," said Becky Starkenburg, vice president for student life & Title IX coordinator. "You've been resilient, you've been committed,  you've stuck with it. This has been a hard year, and yet in so many ways you have held together as a Trinity community, whether on campus or off, whether in person or remote."
Congratulations to all of the nominees and honorees!
Diversity Scholar of the Year Award Recipient
Award recipient: Bolu Jegede
The winner of this year's Diversity Scholar of the Year award, Jegede was lauded for being innovative and motivated and serving as a light to the world.
Catherine Yonker Award Recipient
Award recipient:  Melanie Wolf
This award recognizes a member of the community who has made significant contributions to racial reconciliation and cross-cultural understanding. A nursing student, Wolf was recognized for exemplifying these qualities in the program, challenging both the nursing department and her peers to address racism in terms of teaching and content and racial issues across campus.
Student Government Association Outstanding Service Award
Nominees:  Ross Barz, Jacob McCleary, Easton Armstrong, James Beyer, Leah Wideman, Nick Tambrini, Kyra Khan, and  Ashley Martinez
Award recipient: Jacob McCleary
McCleary's service to Trinity has included serving as a transfer Thrive mentor, part of the Multicultural Engagement Leadership team, and as a senior class representative for SGA. McCleary was noted for his efforts to make students feel safe and welcome on campus, as well as for rising above the challenges of remote learning during COVID to create an inclusive campus culture. 
Outstanding Student Leader Award
Nominees: Ranita Luhur, Easton Armstrong, Lily Ruckman, Alayna Schipper, Nino Carrico, and Savannah Gil
Award recipients: Ranita Luhur and Kyra Khan
The Outstanding Student Leader Award is given in honor of two of Trinity's exceptional student leaders who have gone above and beyond in their service to the College.
Trinity's Student Life Award winners, as well as the winners of the Athletics Departments awards, were honored in a virtual ceremony on May 12. You can view the ceremony here.
---