Students Visit Local Church as Part of Black History Month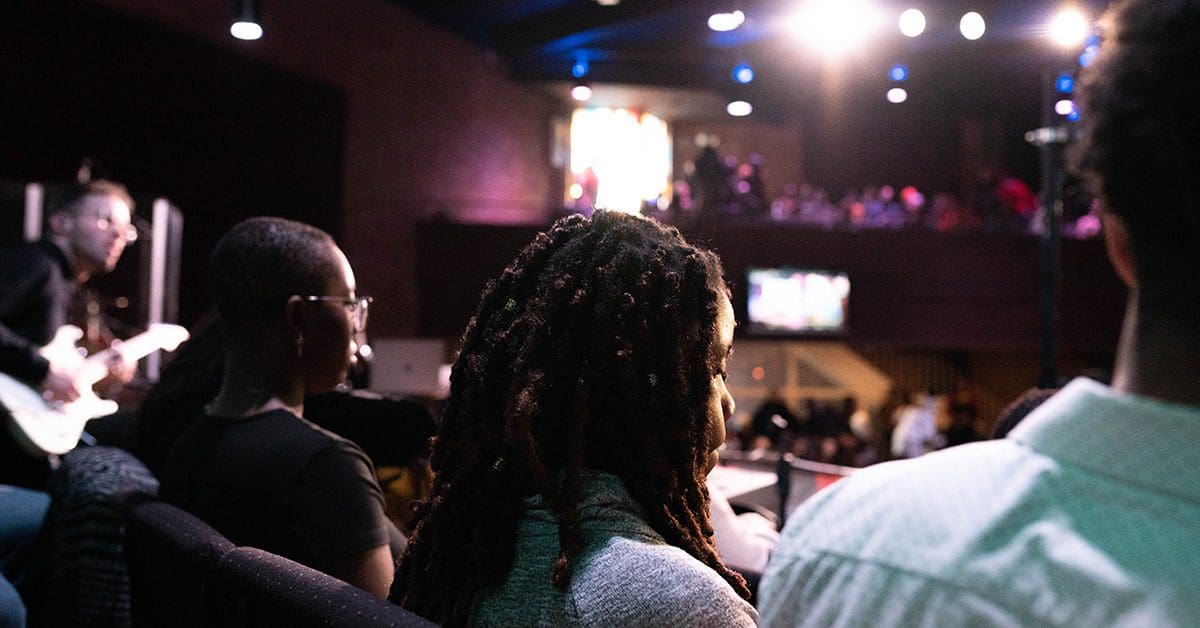 A group of Trinity students had the opportunity to join Nicole St. Victor, Director of Multicultural Engagement, on Sunday, February 5th, for a church service at Fellowship Missionary Baptist Church in Chicago, IL. The students included gospel choir members and those interested in participating in a nearby church's culture and community. The visit was coordinated as part of Trinity's Black History Month celebrations.
The church service was saturated with singing praises to God through worship, testimony, prayer, and a sermon focused on Psalm 121. "It was a King David moment, exuberant praise to the Lord, what a privilege! I am glad we got the experience to encounter Jesus with a church many of us have never been to before," said Sydney Wood '24.
After the church service, the group enjoyed food and fellowship with Vice President of Student Success Leah Fulton and her family in nearby Hyde Park.
Check our events page for more information about upcoming Black History Month events at Trinity Christian College.
---