TANA Pledge Ensures BSN Students Will Continue to Be Ready to Make a Difference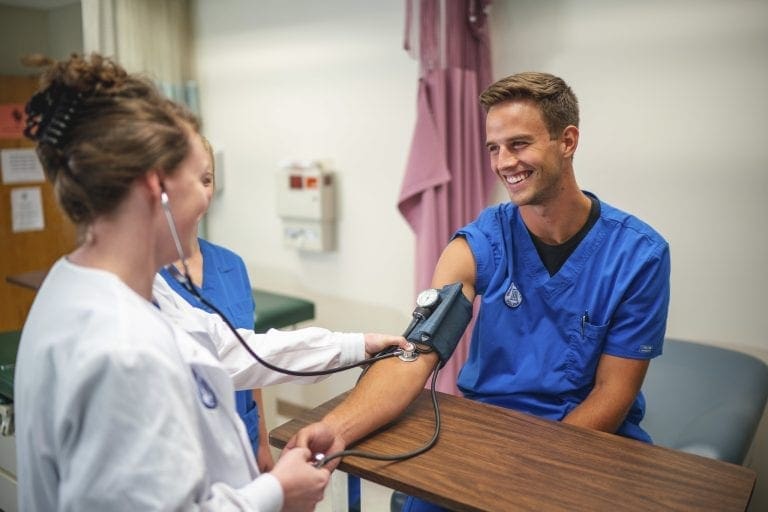 Over the years, Trinity's Nursing Department has graduated students who have gone on to change the lives of their patients and communities through highly skilled nursing with a Christian perspective. And with the faithful support of the TANA Pledge, the benefits of a BSN from Trinity will spread even further.
The Trinity Nursing Alumni Association (TANA) Pledge is an endowment fund created by Marv Roelofs and his wife, Dr. Lois Roelofs, Professor of Nursing Emeritus.
"I created this TANA pledge based upon the presentations given by Trinity nursing alumni at their alumni brunch on Nov. 4, 2017," said Mr. Roelofs, who passed away earlier this year. "The testimonies given of the nursing care services they provide were powerful. I, and others in attendance, heard exciting and enthusiastic comments about the nursing profession. Their testimonies were an enthusiastic endorsement of the Trinity nursing program and its Christian perspective of service."
The endowment has set a goal of achieving a $500,000 to $1 million TANA fund for Trinity's nursing program, with an annual 5% distribution that would generate $25,000 to $50,000 annually for scholarships and nursing program special equipment.
The Roelofs have led by example and have donated $10,000 to encourage alumni to sign the TANA Pledge. By committing to the TANA Pledge, participants agree to give a monthly or annual donation for five or more years.
Said Amy Nagelkirk '92, chair of the TANA board, "The TANA Board is grateful for the vision of Marv Roelofs and his encouragement to offer the TANA Pledge to alumni as a gift of gratitude and service to Trinity. We are committed to being good stewards of your gifts which will be used to support the students enrolled in the nursing program of Trinity Christian College and the needs of the nursing department. Marv passed away on July 25, 2018. His legacy of generosity and service to others will be remembered by his family and the students and faculty of the nursing department."
To learn more, click here. To sign the TANA Pledge and ensure that future Trinity BSN students continue to make a difference in a world that needs them, click here.
---