The Tradition of Trollstock Continues at Trinity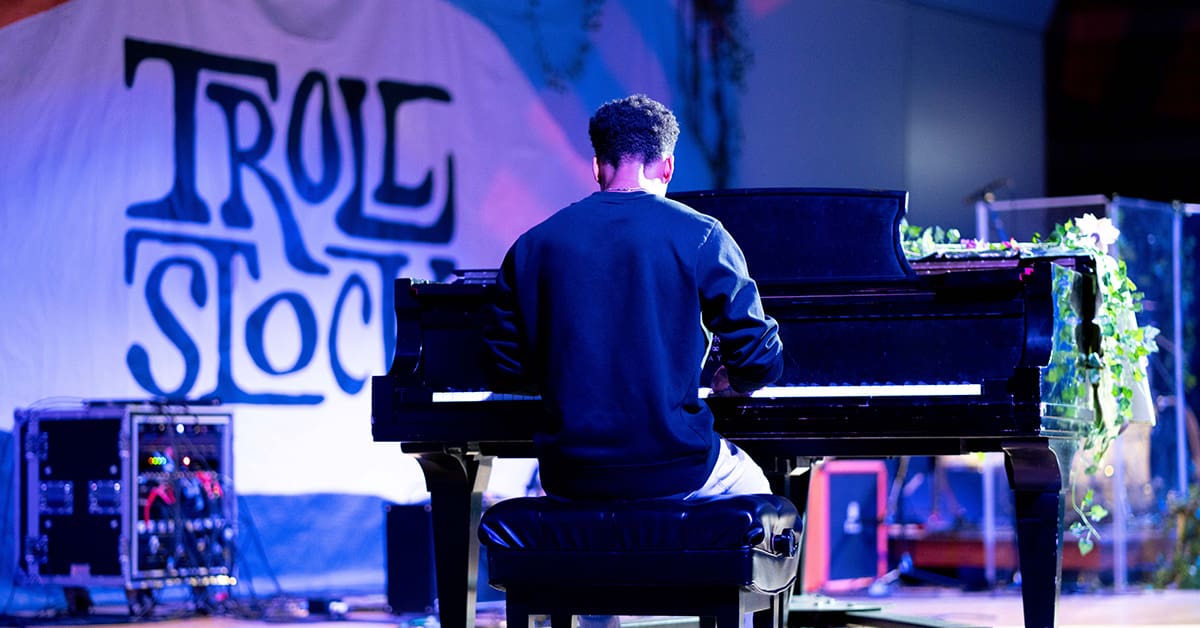 On November 4th, Trinity hosted its annual talent show, Trollstock. Students performed in front of a packed house in the Ozinga Chapel Auditorium, sharing each of their unique God-given talents. The lineup featured fourteen acts, including a lyrical dance, baton twirling, a skit, and more.
Trollstock, which started in the fall of 1996, is a long-standing tradition at Trinity Christian College and has always been an event that students look forward to attending. "Planning Trollstock was a lot, but it was so worth it. I'm so proud of the outcome! The acts were amazing and diverse in their talents, so it was so exciting to show everyone what they could do," said student activities chair Adriana Klein, '24.
This year's theme was "Growing Into Who God Made You to Be."  To bring this theme to life, a display in the Grand Lobby featured baby pictures of each of the fourteen acts to show how God created them uniquely. In the same light, as a nod to the growth of Trollstock over the years, the hand-painted backdrop on stage was inspired by the original design from 1996.
For a recap, visit our Instagram page, or to see the whole show, click here.
---