The Trolls Are Competing in National Championships Next Week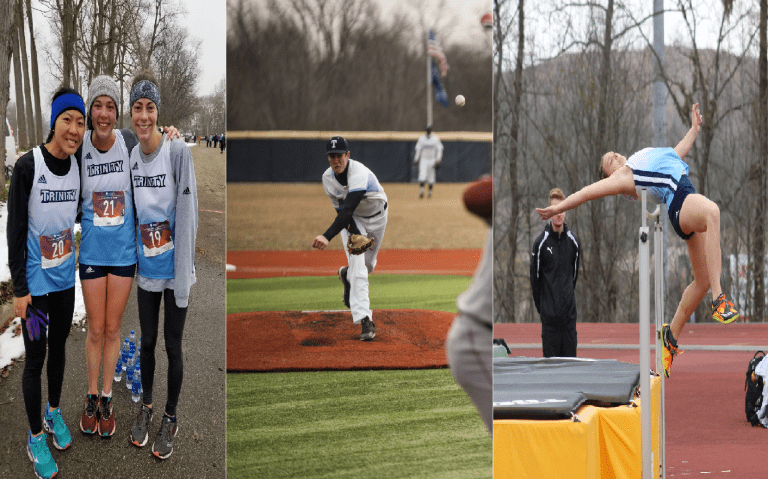 Troll Nation has a lot to cheer about this post season!
The baseball team has earned a berth in NCCAA World Series and members of the women's team Advance to the NAIA national track and field competition.
The World Series takes place May 22-25 and the track and field events will be held May 23-25.
NCCAA Baseball World Series
The Trolls earned their spot by claiming the NCCAA North Central Region Championship. Trinity's 6th-seeded team is competing in pool play in a field of 10 at JB "Red" Owens Sports Complex.
The Trolls will take to the field:
May 22 at 9 am CDT vs Warner University (FL)
May 22 at 6 pm CDT vs Bluefield College (VA)
May 23 at 9 am CDT vs College of the Ozarks (MO)
May 24 at 12 pm CDT vs Randall University (OK)
The semifinal round begins May 24. Check out tournament pairings, results, and livestream here!
NAIA Women's Outdoor Track & Field National Championship
Four members of the women's track and field team will compete at Mickey Miller Blackwell Stadium in Gulf Shores, Ala., starting on May 23: Madelyn Clausen in the high jump and Megan DeWeerd, Hope Fathman, and Nicole Syverson in the marathon.
DeWeerd, Fathman, and Syverson will compete on May 25 at 5 am CDT. Clausen competes on May 25 at 1 pm CDT.
You can follow all the action on the NAIA website here.
And of course, we'll be sharing all the latest developments through the Athletics Twitter feed!
Go Trolls!
---