Trinity Alum Provides Reading of Novel in Progress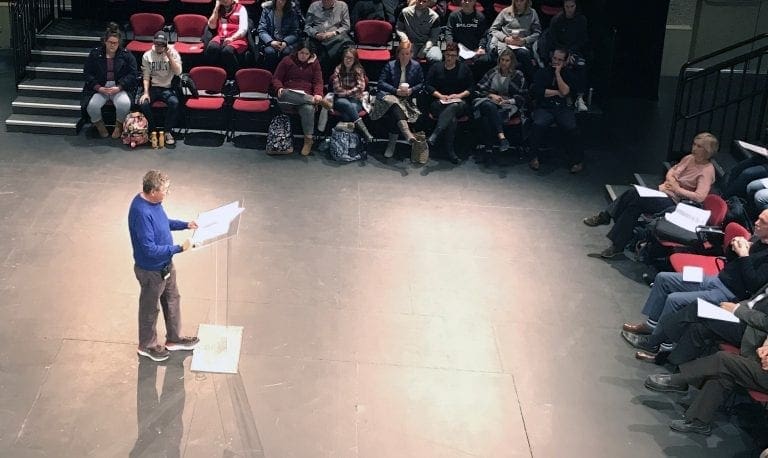 Trinity alumnus and soon-to-be-published author David D. De Jong ex '73 recently gave a reading on campus from his novel in progress. The book tells a fictionalized story based on the life of De Jong's autistic son. The event, on Nov. 19, was sponsored by the Special Education and English Departments.
"Trinity changed my life, quite literally, in the best possible way," De Jong told the audience who gathered in the Marg Kallemeyn Theatre. "What I learned here shaped my life and continues to do so."
De Jong, a physician and medical malpractice lawyer, has spent the last 10 years working with faculty in the writing programs at Northwestern University and at the University of Iowa Writer's Workshop.
The novel tells the story of Socrates, a man with autism who has lived with his parents all his life. Socrates loves trains, and the excerpt that De Jong read told the story of Socrates' journey on the Metra Rock Island train through his old neighborhood in Beverly.
Professor of English Michael Vander Weele, Ph.D., provided the introduction.
---