Trinity Announces 2018 Founders' Recipient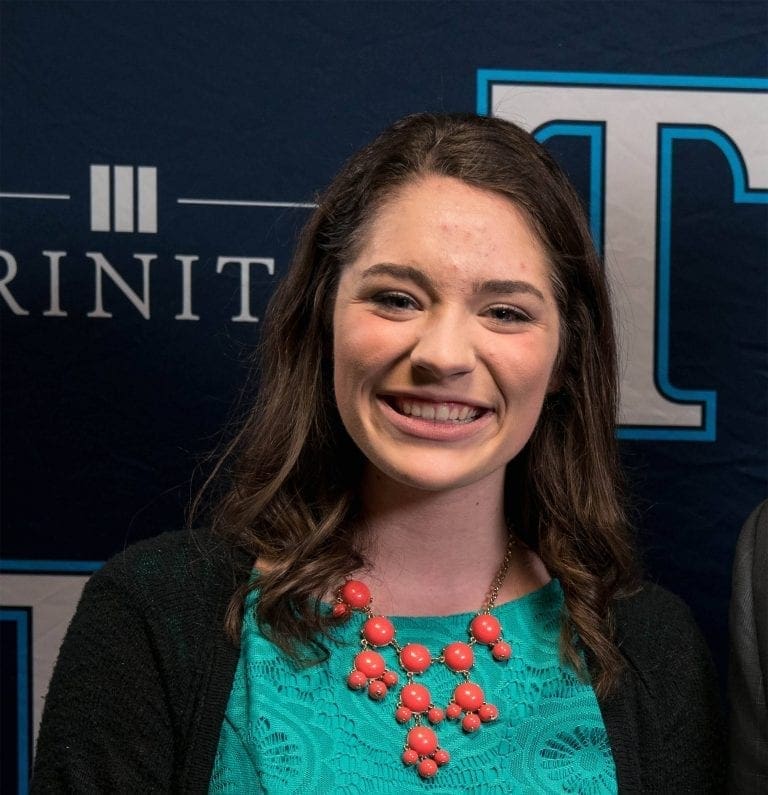 Trinity has named Raeann Fopma of Sully, Iowa, a recipient of the 2018 Founders' Scholarship. Fopma attends Pella Christian High School in Pella, Iowa, where she serves on the student council, plays volleyball, and is part of the track team. She plans to major in special education at Trinity.
"From the moment her interview began, we sensed a maturity and approachability that embodies the essence of the Trinity community," said members of the Founders' Scholarship Selection Committee.
The Founders' Scholarship is a renewable, full-tuition award available annually to two incoming freshmen. Miranda Kortenhoeven of Denver, Colo., is also a recipient of this year's award.
The Founders' Scholarship
The Founders' Scholarship is a renewable, full-tuition award available to incoming first time freshmen. Applicants must:
— Meet the criteria for Trinity's President's Honors Scholarship
–Exhibit leadership in their church, school, or community
–Display evidence of personal faith in Jesus Christ
---