Trinity Announces 2018 Founders' Award Recipient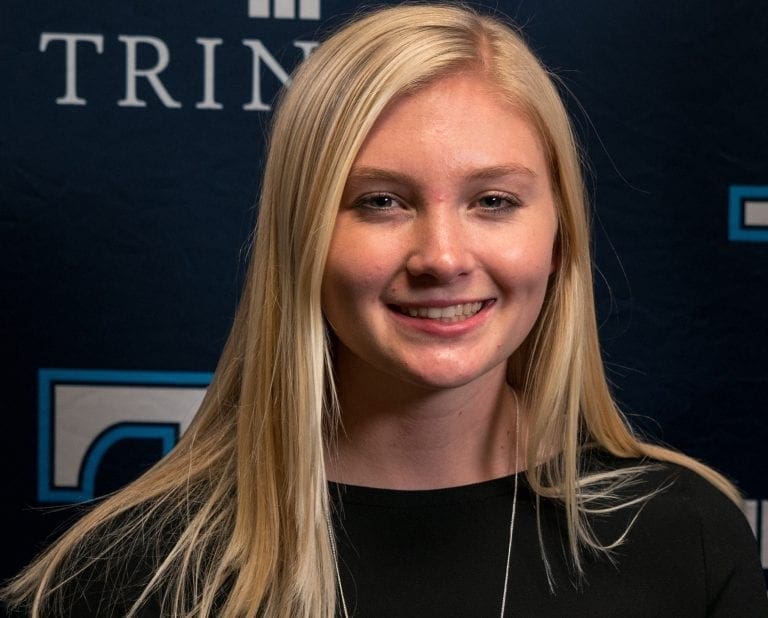 Trinity has named  Miranda Kortenhoeven of Denver a recipient of the 2018 Founders' Scholarships. The Founders' Scholarship is a renewable, full-tuition award available annually.
Kortenhoeven attends Denver Christian High School, where she is student body president and is involved with National Honor Society. She participates in basketball and soccer, and plans to play for Trinity's Chicagoland Collegiate Athletic Conference (CCAC) champion women's soccer team.
"Miranda is an articulate communicator, whose quick thinking displays a sophisticated understanding of meaning and context," said members of the Founders' Scholarship Selection Committee. "She displays an enthusiastic and joyful integration of academic discipline with the College's mission."
The Founders' Scholarship
The Founders' Scholarship is a renewable, full-tuition award available. Applicants must:
Meet the criteria for Trinity's President's Honors Scholarship
Exhibit leadership in their church, school, or community
Display evidence of personal faith in Jesus Christ
---