Trinity Announces SALT Spring 2019 Schedule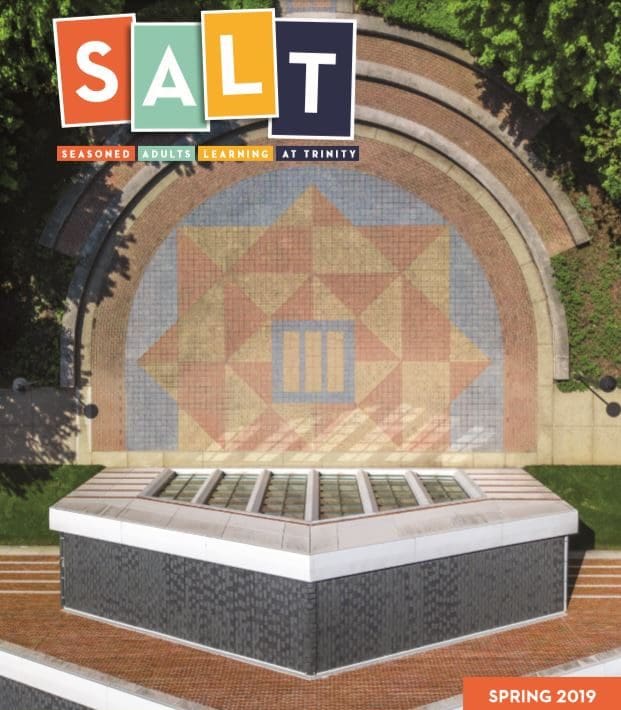 From a tour of the Stickney Water Reclamation Plant to a three-session course on the gangster days of Chicago, Trinity is pleased to announce the Spring 2019 SALT season! Trinity's SALT (Seasoned Adults Learning at Trinity) program is a membership program for those 55 and over who are interested in ongoing education and lifelong learning under the direction of the SALT advisory board.
"We are pleased to offer another wonderful variety of classes for Spring 2019," said Ginny Carpenter, SALT Program Coordinator.
Along with the opportunity to participate in courses, being a SALT member provides additional benefits:
–Invitation to take SALT classes (when members take 3 classes, the 4th is free!)
–Free "listener pass" classes in Trinity's traditional program in both the fall and spring semesters
–Limited access to Trinity's fitness center
–Free on-campus parking sticker
–Invitation to special theater performances and lectures
–Invitation to music department recitals and concerts
–Free admission to regular-season home athletic contests
–Free WiFi while on campus
–Significant discount rate for Illinois Philharmonic Orchestra (IPO) performances on campus
The individual annual membership fee is $35; membership is required before registering for classes.
For more information, contact Ginny Carpenter at 708.239.4798 or ginny.carpenter@trnty.edu.
---