Ziegler to Speak at TBN Event on March 13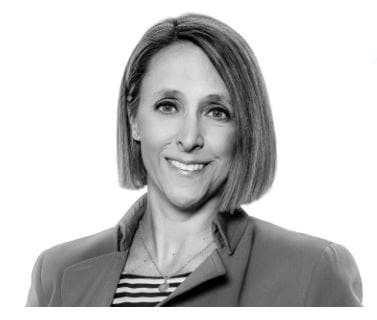 TBN, the Trinity Business Network, is pleased to welcome Betsy Ziegler, CEO of 1871, to campus on March 13.
Ziegler will present on the intersection of Higher Ed and Innovation and Entrepreneurship. Drawing on her experiences in Higher Ed and now at 1871, she will talk about the pace of change, what is required for leaders today to stay ahead of the curve, and how institutions of higher learning and business have to continually adapt to our changing world.
3:30pm Light Refreshments
4:30pm Presentation
The event will take place in the Marg Kallemeyn Theater in Trinity's Art & Communication Center. Register for this free event here.
About Betsy Ziegler
Ziegler is the first female CEO of 1871, which was ranked as the number one university-affiliated tech incubator in the world in 2018.
Previous to 1871, she was the Chief Innovation Officer at the Kellogg School of Management at Northwestern University, where she was responsible for integrating technology into the Kellogg educational experience as well as portfolio innovation. From 2011 through September 2015, she served as associate dean of degree programs and dean of students.
Prior to Kellogg, Ziegler served as a principal in McKinsey & Company's Chicago office, where she led the firm's Life Insurance Operations and Technology practice and co-led its Financial Institutions Operations and Technology practice.
Ziegler holds an M.B.A. from Harvard Business School and received a B.A. in Economics from The Ohio State University, where she graduated with distinction. She is also is a member of Ann & Robert H. Lurie Children's Hospital of Chicago Board of Directors and an advisor and investor in many young technology companies.
---