Trinity Celebrates Recent Book Publications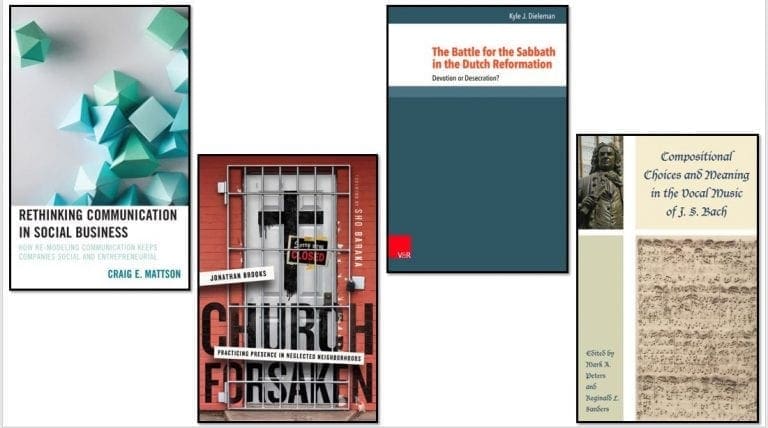 Trinity joyfully celebrates the recent publication of four books by members of our community.
During a gathering in the Vermeer Fireside Room on Nov. 27, Professor of Communication Arts Craig Mattson; B.A./M.Div. Mentor and Recruiter Jonathan Brooks; Assistant Professor of History Kyle Dieleman; and Professor of Music Mark Peters discussed their research, key insights from their books, and the process of publishing.
Those books are:
---