Trinity Celebrates Award Recipients and Donors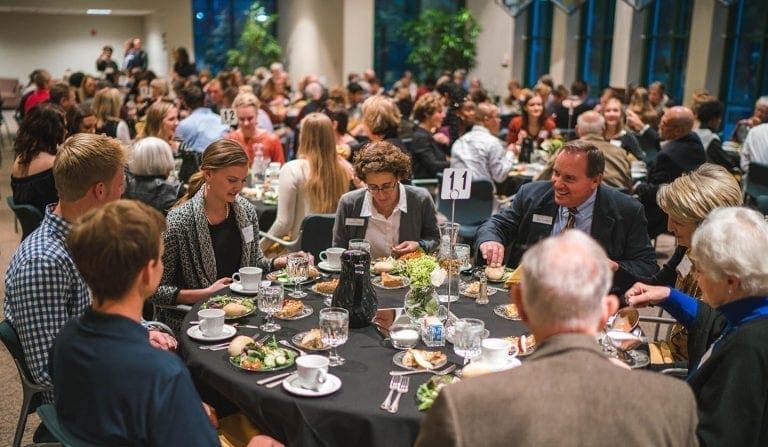 Trinity recently held its annual Scholarship Dinner, which honors students who have received scholarships and those who have generously funded those scholarships.
"For the 2017-18 school year, Trinity Christian College had 111 different donor-funded scholarships, with a total of 295 awards to students," said Rick Van Dyken, Vice President for Advancement.
This year, the College was able to offer nine new scholarships, including the first ever endowed scholarship given by an association of alumni from a specific academic program: The Trinity Alumni Nursing Association (TANA), which raised $23,445 for a nursing scholarship fund during the "I Support Nursing" campaign last spring.
Trinity's Scholarship Endowment Fund is currently valued at $7.5 million, helping to ensure that generations of Trinity students can continue to learn and work for good, for God, and for the world.
"The need for additional scholarships for deserving Trinity students has never been more important than it is right now, and we are blessed that so many alumni and friends are supporting current and future Trinity students," said Van Dyken.
---