Trinity Welcomes Author Uwem Akpan to Campus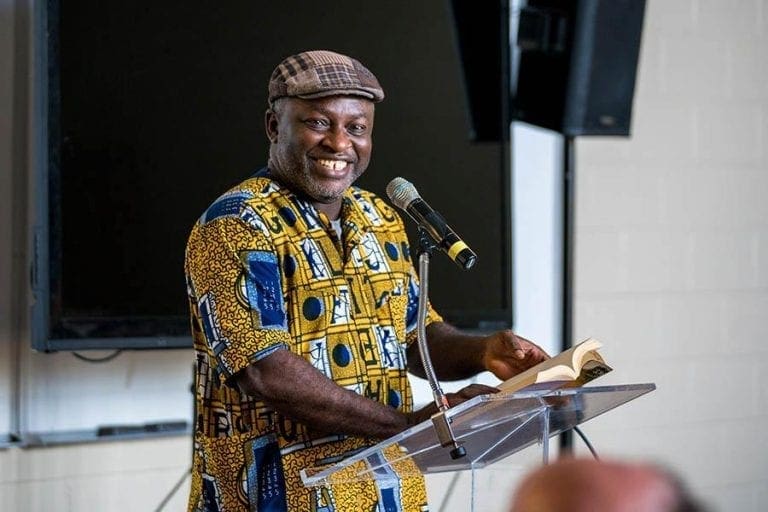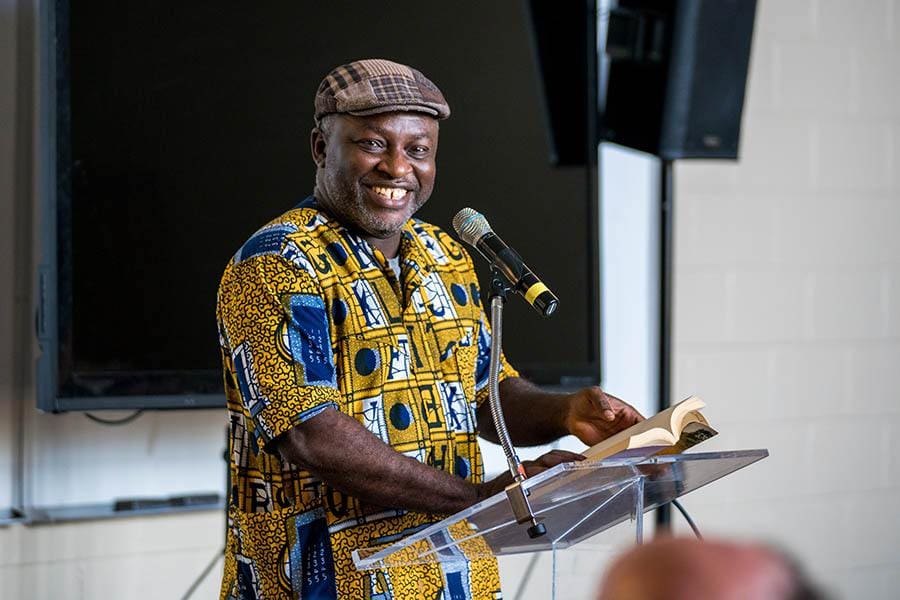 Trinity was pleased to host author Uwem Akpan to campus recently for a reading and question-and-answer session. Akpan, a native of Nigeria, is a Jesuit priest and author of Say You're One of Them, an award-winning collection of short stories set in war-torn Africa that are told through the eyes of children.
Professor of English Michael Vander Weele, Ph.D., told the audience that packed Van Namen Recital Hall on Oct. 26 that he connected with Akpan after writing an essay on Akpan's work that was published in Religion & Literature last fall. Vander Weele and Akpan began corresponding, which eventually led to Akpan's visit to campus. "Uwen has written some really tough stories, with a really big heart," said Vander Weele. "He is a servant of God."
Akpan read "What Language Is That," one of the stories featured in Say You're One of Them, which tells the story of a young Christian girl and her Muslim best friend whose parents forbid them to speak to each other after riots break out in Ethiopia.
"I wanted to write about difficult things," Akpan told the students, faculty, staff, and community members in attendance. "These are stories about children, but they are not children's stories."
Akpan also discussed his faith and religious training, how he came to earn an MFA in creative writing from the University of Michigan and the experience of having short stories published in The New Yorker.
---