Trinity Grads Lead Illinois in CPA Exam Pass Rates and Scores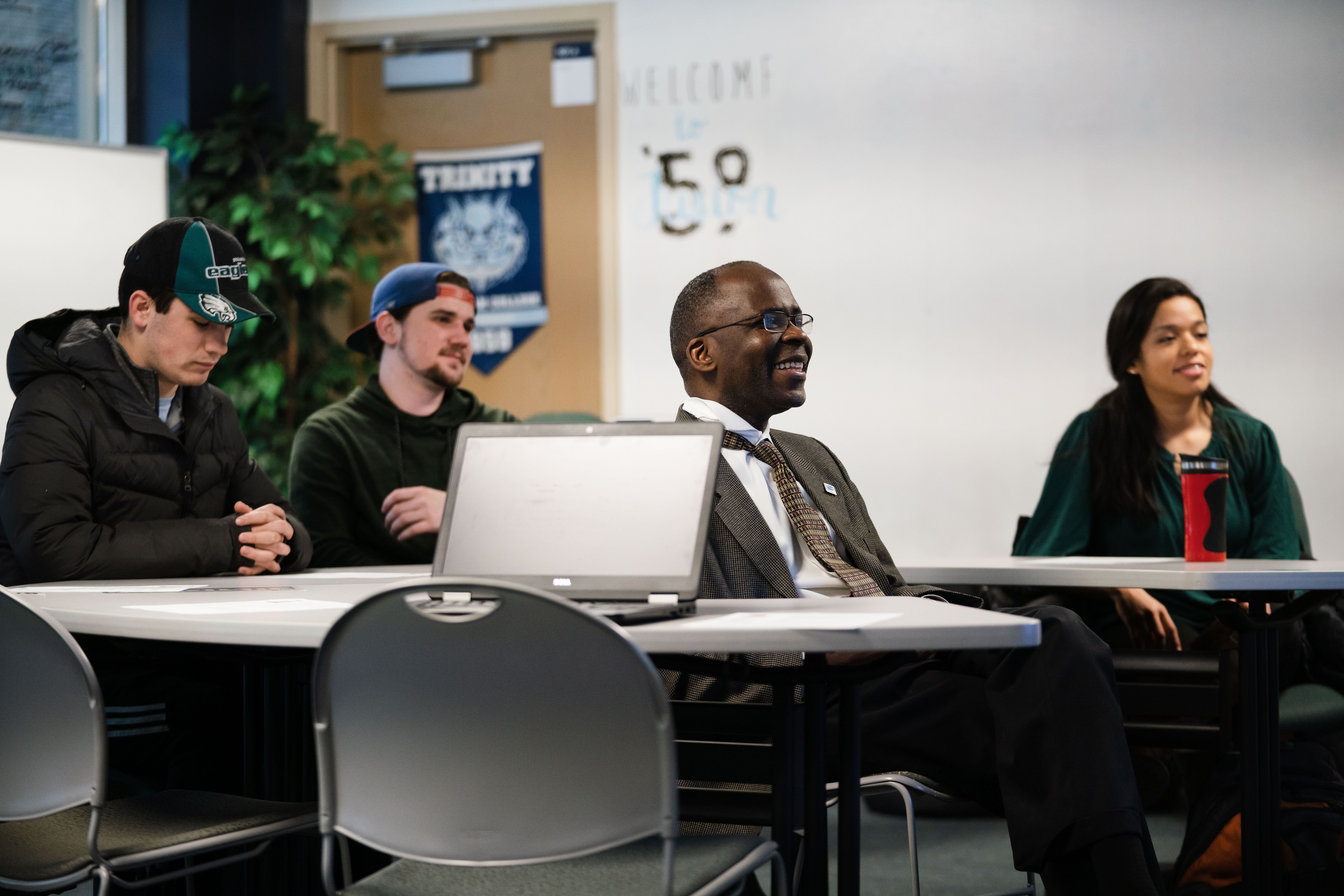 Trinity's accounting graduates continued the College's tradition of excelling on the certified public accounting (CPA) exam in 2019, leading the state of Illinois with both pass rates and average scores on the most recent test.
The Illinois Uniform CPA Examination consists of four sections, and candidates must pass all four sections in order to become a CPA: audit; business environmental concepts; financial accounting & reporting; and regulations.
Among the graduates from the 56 Illinois colleges and universities that took 16 or more sections of the 2019 CPA exam, Trinity graduates took 31 sections with a pass rate of 68%. That represents the highest pass rate in the state and well above the average pass rate of 53%. Trinity graduates also scored on average 79, which was the highest average score on the exam of any institution.
These scores are a testament to how Trinity prepares students for their vocations, according to Professor of Business and Department Chair Deborah Windes, Ph.D. "Our incredible accounting students leave Trinity prepared to succeed on the CPA exam and in their careers," she said.
Trinity graduates are not only academically ready to succeed as accountants, according to Tammy DeVries '01, senior manager at Topel Forman LLC, a mid-sized accounting firm located in Chicago, Ill., and Denver, Colo. The graduates are flexible and understand how to work with clients and colleagues, said DeVries who works with several Trinity alumni, as well as interviewing accounting students who are interested in an internship in public accounting. "Students from Trinity are very focused," she said. "They have strong communication skills and are really well-rounded when transitioning to a professional role."
The CPA exam is administered by the Illinois Board of Examiners, a state agency that evaluates academic credentials, approves candidates to sit for the Uniform CPA Examination, monitors CPA examination testing activity throughout the year, and issues the Certificate of CPA Exam Completion upon passing the exam.
Trinity's Accountancy Program is accredited by the Accreditation Council for Business Schools and Programs (ACBSP).
---