Trinity Group Tours Holy Land Over Break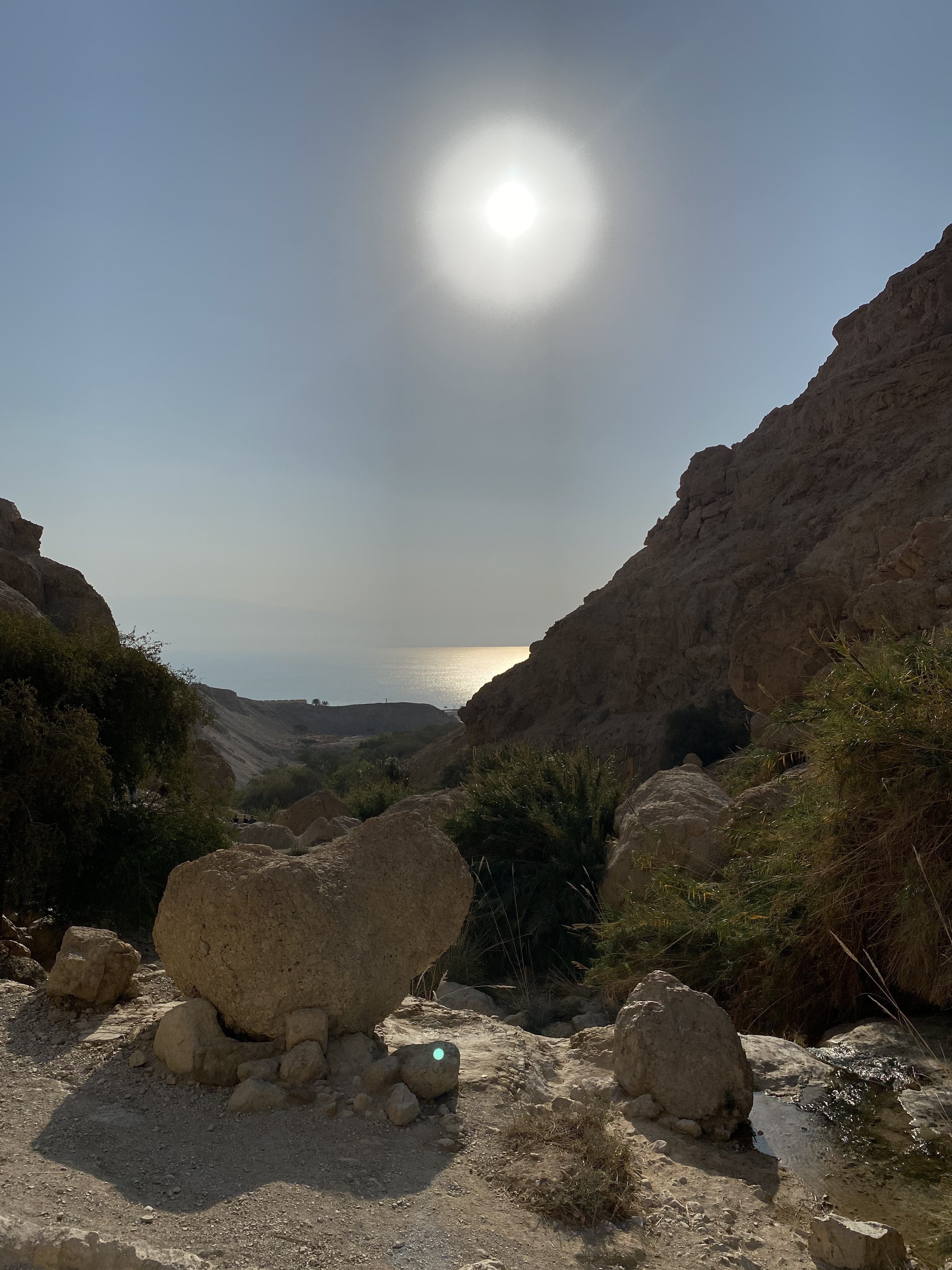 During the Christmas break, a group from Trinity had the opportunity to walk in Jesus' footsteps during a visit to the Holy Land. The group, which included 21 students from Trinity and Provost Aaron Kuecker, along with 20 students from Cedarville University, toured from Dec. 26-Jan. 5.
The group began its journey at the Sea of Galilee and visited the Golan Heights, Capernaum, Caesarea Phillipi, and the Mount of Beatitudes. "We visited lots of other stops to talk about the miracles of Jesus feeding the 5,000 and walking on water," said Madysen Zula '21.
The group also traveled to Nazareth, where they went to the Church of the Annunciation, shopped at the local market, and talked about the significance of the Jezreel Valley, along with visiting the ruins of the city of Tel Megiddo. Other stops included Tel Aviv and Joffa. The final stop was in Jerusalem. There, the group saw the City of David, Mount of Olives, the Temple Mount, and the Garden Tomb where Jesus is believed to have been crucified and buried. They also visited the Dead Sea and ruins of the city of Massada.
Several members of the group had a recommemoration of their baptism in the Jordan River.
For Zula, visiting the southern steps of the Temple Mount was particularly powerful. "While we were reflecting, it was the moment for me where I fully realized what I was experiencing," she said. "I felt the power of the Holy Spirit and how special it is that I am experiencing Israel. It brought me to tears thinking about how good our God is."
---