Trinity Honors King in Virtual Celebration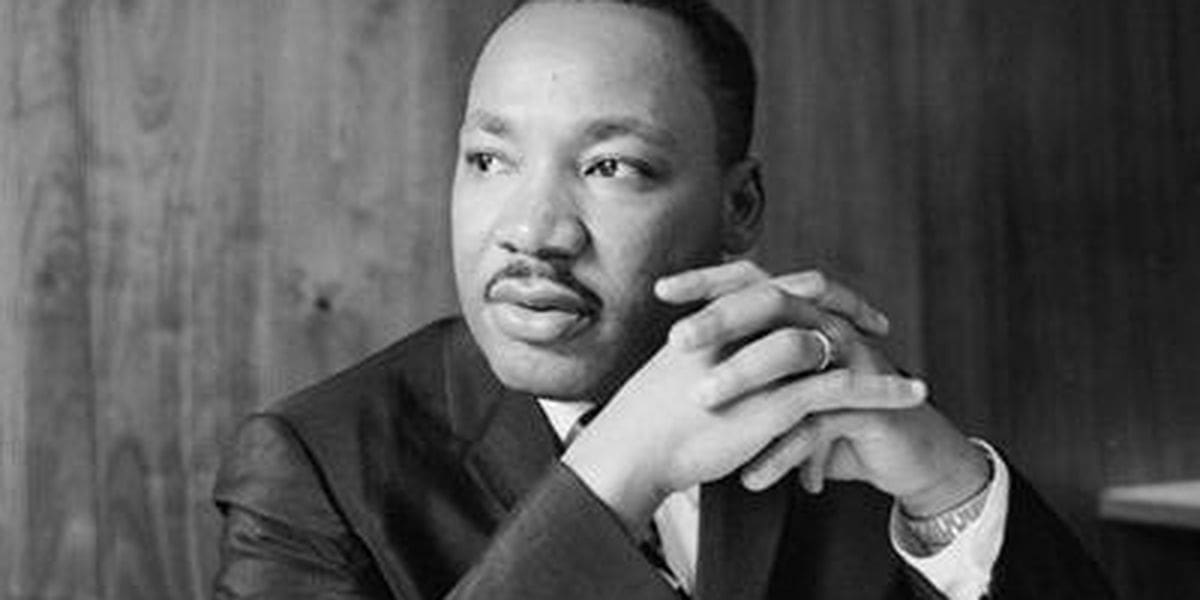 On Martin Luther King Jr. Day on Jan. 18, Trinity's Black Student Union hosted its annual celebration of the great civil rights leader, focusing on the theme "Justice Like a River."  
This year's event, which was conducted virtually, featured songs, prayers, and poems from Trinity students, professors, and staff.  
Bolu Jegede '23 took part in the celebration and read the poem "Equality," by Maya Angelou. When asked what she hopes the Trinity community takes away from the event, Jegede said she honestly hopes the Trinity community understands that the fight for justice is not over.
"Justice will flow like a river over all the impoverished, all the weak, all the disenfranchised," said Jegede, a philosophy major and executive with Trinity's African Student Union. "Martin Luther King Jr. dreamed, but not all his dreams have been accomplished. We must continue to rise up and fight, and that can only be done by giving a voice to the Black community, while lifting their concerns up."
As part of the event, Professor of History David Brodnax, Sr., Ph.D., offered a reflection on the verse from Amos 5:24: "But let justice roll on like a river, righteousness like a never-failing stream!", a scripture that has been associated with King since the beginning of the Montgomery bus boycott in 1954. 
Brodnax described the similarities between the times of Amos, King, and the present day.  "Like Dr. King, and us, Amos lived in a time when some enjoyed great wealth and privilege, while others were denied economic and medical justice," he said. "Amos also confronted the political corruption that was familiar to Dr. King, and us." 
Following the siege of the U.S. Capitol Building on Jan. 6, Brodnax urged the Trinity community to not let celebrations of King become meaningless, or even worse, used to push back against the justice that King fought and died for. "We at Trinity, who learn and work at an institution that claims for itself the goal of reforming the world for Christ, cannot follow others in making King Day celebrations empty celebrations, any more than we can ignore or embrace lies, corruption, bigotry, and violence," he said. "We cannot condemn what happened in Washington, D.C., while saying nothing of the poisonous words that instigated that violence, or making false equivalencies between that violence and social justice protests. This is not the justice that Amos wanted, the justice that Dr. King wanted, the justice that we still do not have.  
"Justice is like a river, because it sometimes moves slowly. And sometimes people try to block it. But it is inevitable. Amos did not live to see it. Dr. King did not live to see it. But it is up to us and those who come after us, if we will live to see it," he said. 
The entire celebration is available for viewing on Trinity's YouTube Channel.  
---