Trinity Hosting 2019 NCCAA Men's Volleyball National Invitational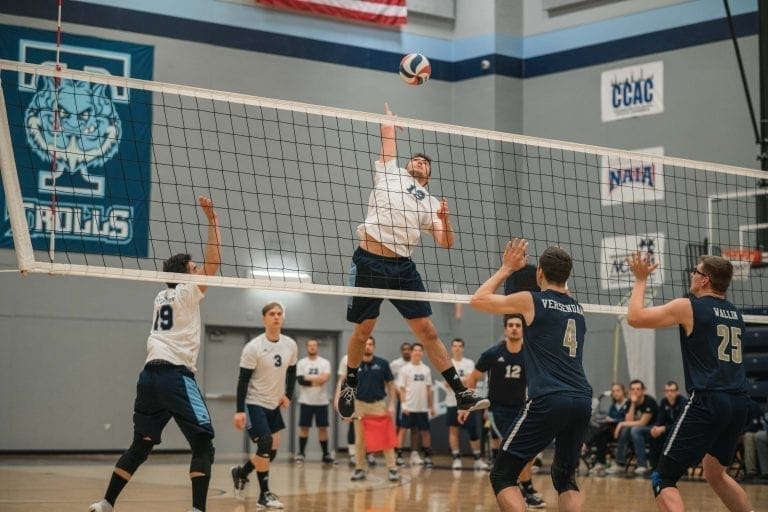 Trinity is excited to host the 2019 National Christian College Athletic Association (NCCAA) Men's Volleyball National Invitational from January 25-26. Men's volleyball has been approved as an invitational sport by the NCCAA Administration Committee beginning in the 2018-2019 academic year.
Invitationals- where the teams are invited to participate- for the sport were previously held from 2000-2005, but declining participation levels prevented the sport from maintaining invitational status or taking the next step to become an authorized sport. Recent years have seen an increase in teams across the country contributing to the sport returning to invitational status.
The Invitational tournament will feature 8-10 teams from the NCCAA's 94 member schools. Each participating team will be seeded prior to the group play of the tournament. Being fairly centrally located with up to date facilities, Trinity was asked to host the 2019 Invitational.
2018-2019 marks a good year for men's volleyball. In addition to returning to invitational status with the NCCAA, men's volleyball became the 26th national championship sport in the National Association of Intercollegiate Athletics (NAIA). The sport became eligible after 40 member institutions launched men's volleyball teams.
---