Trinity Hosts Conference on End of Life Care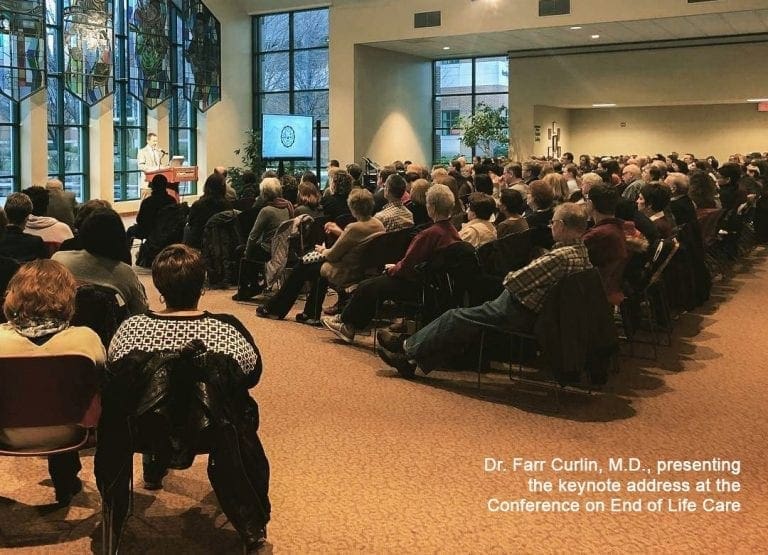 At Trinity, we bring a Christian perspective to everything we do, which allows for lifelong learning, community-focused decision making, and a strong sense of calling and vocation. In that spirit, Trinity recently hosted an interdisciplinary Conference for End of Life Care on April 16.
The conference, which brought together different perspectives from nursing, social work, philosophy, chaplaincy, psychology, and other fields, was designed to deepen attendees' understanding of and responsibility for end of life care and, when possible, to think against the grain of contemporary customs.
The conference concluded with keynote addresses from nationally recognized experts Farr A. Curlin, MD, Josiah C. Trent Professor of Medical Humanities and co-director of the Theology, Medicine and Culture Initiative at Duke Divinity School, and Gilbert Meilaender, senior research professor at Valparaiso University and the Ramsey Fellow at the Notre Dame Center for Ethics and Culture.
---