Trinity Students Present at Research Conferences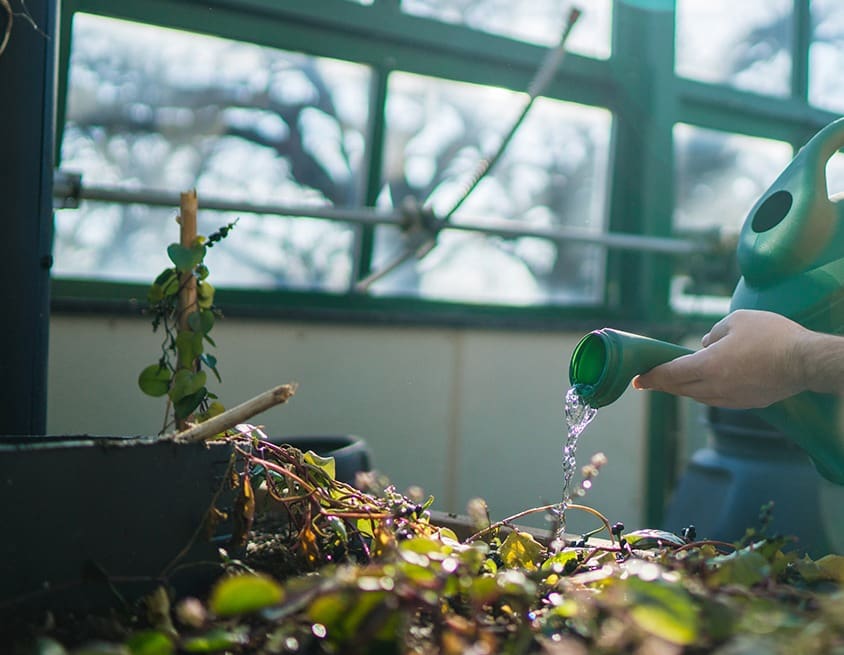 At Trinity, students with a passion for the sciences have exceptional access to modern lab facilities, small class sizes, and dedicated faculty. That provides research opportunities that aren't available in many other places—and it means that our students are presenting rigorous research at several prestigious conferences in April.
Those conferences include:
National Conferences on Undergraduate Research (NCUR), April 4-7, Edmond, Okla. Accompanied by Dr. Mike Bosscher, Ph.D., assistant professor chemistry, Trinity students will present three projects at NCUR this year.  Morgan De Ruiter will present research, conducted with Santana Alexander Caicedo and Emily Philips and sponsored by Dr. Clay Carlson, Ph.D., associate professor of biology, on "Monsters in the Water: Antibiotic Resistance in the Chicago Area Waterways."The purpose of this research was to determine the population diversity and resistance mechanisms of antibiotic-resistant bacteria in urban waterways in the suburbs of Chicago. Addison Van Weelden and Jacey Dolence, sponsored by Dr. Robert Boomsma, Ph.D., professor of biology, will present "Urban Waterways: Effect on Hatching Enzymes in Zebrafish."The purpose of this research was to study two different waterways, the Cal-Sag Canal and the Navajo Creek, alongside of a control (tap water), to see what factors affect the hatching enzymes in Zebrafish eggs.Larissa Brumlow, sponsored by Dr. Mark Peters, Ph.D., professor of music, will present "Feminism, Folk, and Freedom." Her research explores how women in history have used folk music as a platform to support feminist ideals and women's rights.

NCUR, established in 1987, is dedicated to promoting undergraduate research, scholarship, and creative activity in all fields of study by sponsoring an annual conference for students.

Student Symposium of the Associated Colleges of the Chicagoland Area, April 14, Lisle, Ill. Casey Weigers and Abby Lammers, working with Carlson, presented on "Comparing Bacteriophage Populations in Chicagoland Area Waterways."The goal of the symposium is to give eligible students of ACCA schools the opportunity to present their research to their peers.
Experimental Biology 2018, April 21-25, San Diego Cara Horstman, Laura DeVries and Marie Sonnenburg, with Carlson, will present "Bacteria, Brains, and Behavior: Gut Microbes and Their Effects on Regulation of Gene Expression in the Brain."The purpose of this research is to investigate the relationship between the microbiota of the gastrointestinal system, behavioral characteristics related to Autism Spectrum Disorder, and relative gene expression of miRNAs in the brain. This research utilizes BALB/c mice (a mouse strain that demonstrates low sociability) as a rough model for ASD and C57BL/6 as a control group of mice.
Experimental Biology is the annual meeting of five societies comprised of more than 14,000 scientists and 25 guest societies.
---