Trinity Hosts Second Restorative Justice Conference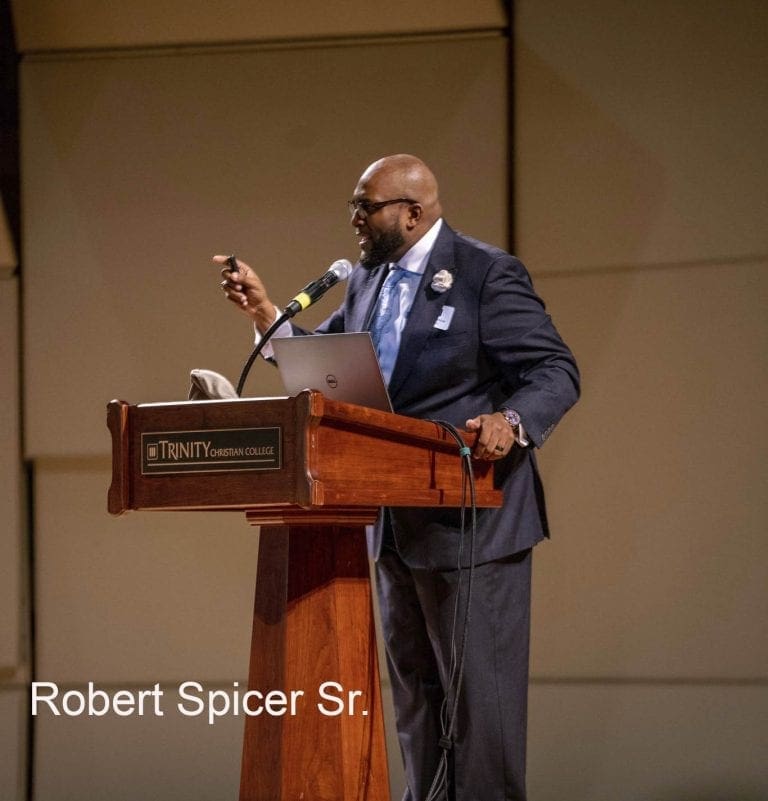 Trinity hosted the Restorative Justice and Practice in a Fragmented World conference on October 6, sponsored by the Criminal Justice Department and funded by the Andrew Elliott Rusticus Foundation.
It occurred at the end of a week of a high-profile trial and final verdict in Chicago involving Jason Van Dyke, a police officer who shot and killed a young suspect, Laquan McDonald, as a dashcam appeared to show McDonald walking away – a version challenged by the defense. A murder verdict on the officer came down Friday afternoon, hours before the conference. Three of the conference's presenters were on duty, with leaves cancelled, including Cook County, Ill., Sheriff Tom Dart. According to one of the conference's organizers, Brad Breems, an emeritus Trinity professor, it was still unclear on Friday evening if those presenters would be able to attend. This event sharpened the salience of restorative justice (RJ), an emerging community-based approach to treating lawbreaking, adjudicating, and sentencing, Breems noted.
Along with Dart, other speakers included Restorative Strategies CEO Robert Spicer; Al Ferreira, a lead Chicago Police Department (CPD) procedural justice trainer; and Professor John Marshall Law School's Michael Seng.
"The conference brought influential people in the field to our campus," said one organizer, Brad Breems, an emeritus Trinity professor, "and embodies the spirit of Andrew Rusticus '03, who exemplified restorative justice practices as a police officer before he died in training for a new position."
The conference began with a welcome by Trinity President Kurt Dykstra, and included remarks by Roland Rusticus for the Andrew Elliott Rusticus Foundation.
Dart's keynote address, "Restorative Justice in Criminal Justice Diversion Programs," captured the audience with his sharp critique and stark alternatives to unequal and ineffective incarceration practices. Dart challenged systems that merely pass people on to another facility or back into society, no better than when they came entered. He enlivened his speech with poignant first-person videos, followed by a lively Q & A. "The end of his part of the program came palpably too soon for the audience," said Breems.
Participants then broke to hear and discuss topics like murder victim families' encounters with restorative justice in separate workshops by Gail Rice and Bill Jenkins; new restorative police-community relations by CPD's Vanessa Westley; and retired Judge Sheila Murphy's recount of her judicial enlightenment through restorative lenses. An insightful panel moderated by Sara Balgoyen, Director of Illinois Balanced and Restorative Justice concluded the morning sessions.
After lunch, another round of concurrent sessions highlighted RJ in schools and in legislation to govern restorative justice courts that will replace traditional courts when appropriate. Ferreira, a leading CPD and U.S. Department of Justice tactical and implicit bias trainer, stimulated conferees and linked to the current climate of tense, sometimes tragic, law enforcement-and-community interactions.
In his closing address, "Aspirational Justice: A New Paradigm for Healing and Radical Justice in a Fragmented World" Spicer offered a careful study of three centuries of slavery and another century of repressive slave codes and Jim Crow laws. He contrasted that to his range of proposals based on the U.S. Constitution and other seminal U.S. laws and documents. In response to America's misappropriation of African Americans, he challenged and charged our society to apply principles of restorative justice to the underlying problem of social inequality.
In his closing, Breems remarked, "Trinity Christian College and its criminal justice program assert that the restorative justice perspective is essential as a progressive approach to social norms, law enforcement, peace-making, and peace-keeping. This conference and Robert Spicer's innovative model show a way to a more just and peaceful America."
---