Trinity Launches Data Analytics Program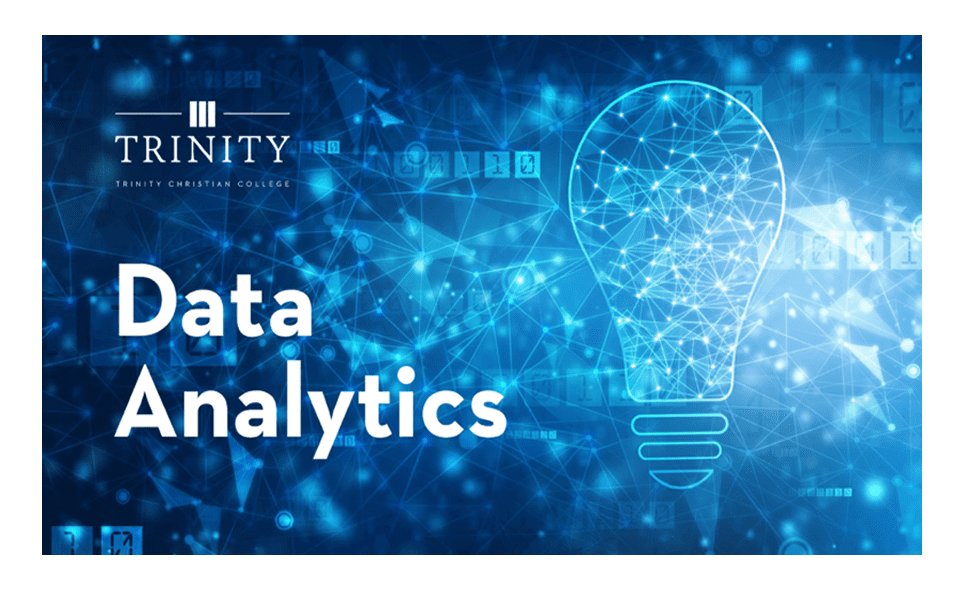 Trinity is pleased to announce the Fall 2021 launch of a new Data Analytics program, which will include a major as well as opportunity for micro-credentialing for students in other majors.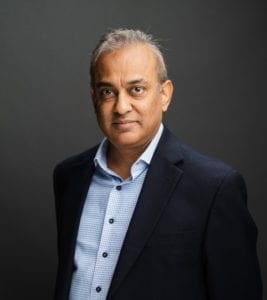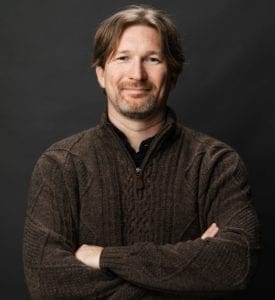 Sundeep Vira, currently Trinity's Assistant Professor of Business and Director of Strategic Innovation, will serve as Director of Data Analytics. Karl Schmitt, Ph.D, previously Director of Data Science Programs at Valparaiso University, has joined Trinity as Program Coordinator and Assistant Professor of Data Analytics.
Funding for the Data Analytics program at Trinity has been made possible through a lead gift from the Vermeer Charitable Foundation and additional gifts from a range of Trinity constituents.
Said Trinity President Kurt Dykstra, "We are very grateful for the Vermeer Charitable Foundation and so many others who have seen fit to help Trinity launch this program. These program funders understand the role that data plays in today's world. We endeavor to educate students to help them, and other organizations like them, better use data for the good of their organization and the good of the world.
According to the Bureau of Labor Statistics, data analytics is one of the fastest growing occupations in the United States. Trinity's program will draw on the strength of the College's liberal arts foundation and multidisciplinary approach, bringing together faculty from different departments and offering a holistic view of data analytics to students.
"The best data science and analytics doesn't happen in silos," said Schmitt, who will have program design responsibilities and teaching responsibilities in the areas of computer science and data analytics. "It happens in connection with other fields. I'm excited to be part of the collaborative teaching environment at Trinity."
Said Vira, "Data analytics is essential for all services and industries and Trinity is excited to lead the way for students across disciplines to access and develop hard skills and strengthen their value for future employment."
With the explosion of data in today's society, data analytics now touches on virtually every aspect of life, according to Schmitt. "Data analytics can be useful for any field," he said, pointing to applications as diverse as managing risk to improving sales leads to honing the algorithms used to suggest song playlists. And a place like Trinity brings a vital perspective to the field. "There are some really relevant issues around ethics in data science and machine fairness and bias," said Schmitt. "It is exciting when students can study these questions at a College where faith is an integral part of that. A place like Trinity brings a deeper perspective to the field."
Vira, who joined Trinity in 2019, and Schmitt bring significant experience to the College's Data Analytics program. A native of India, Vira served as a senior investment analyst at Morgan Stanley and managing director and product manager at Nuveen, where he was responsible for growing separately managed accounts totaling approximately $60 billion. Vira, who earned an MBA from the Booth School of Business at the University of Chicago, is passionately committed to social entrepreneurship and currently serves as a consultant with The Academy Group, a non-profit educational organization that works to build a national pipeline of young leaders from underserved communities.
As Director of Data Science Programs at Valparaiso University, Schmitt created a national top 30 Data Science undergraduate degree program with 100% graduate placement. He has also published more than 10 peer-reviewed papers and four whitepapers/reports. Schmitt earned his Ph.D. from the University of Maryland, where he conducted his dissertation research on the Application of Graph Algorithms to Improve Genome Assembly. He currently serves as a Task Member of the Association of Computing Memory's Data Science Task Force Program Committee and on the Program Committee of the Society for Industrial and Applied Mathematics 2020 Conference on Applied Mathematics Education.
This new program is a reflection of Trinity's mission, as well as its vision to educate students for God, for good, and for the world. Said Dykstra, "From Day 1, Trinity has offered a rigorous education in the liberal arts, shaped by the historic Christian faith, that also connects education with the needs and opportunities in the world. Our sweet spot is where Trinity's mission meets the needs of the world. Understanding and using data is the currency of the 21st century regardless of field, profession, and vocation. A robust data analytics program, led by outstanding scholars and practitioners, creates opportunities for our students and moves Trinity's mission forward."
---