Trinity Mourns Passing of Original Faculty Member Dr. Vander Vennen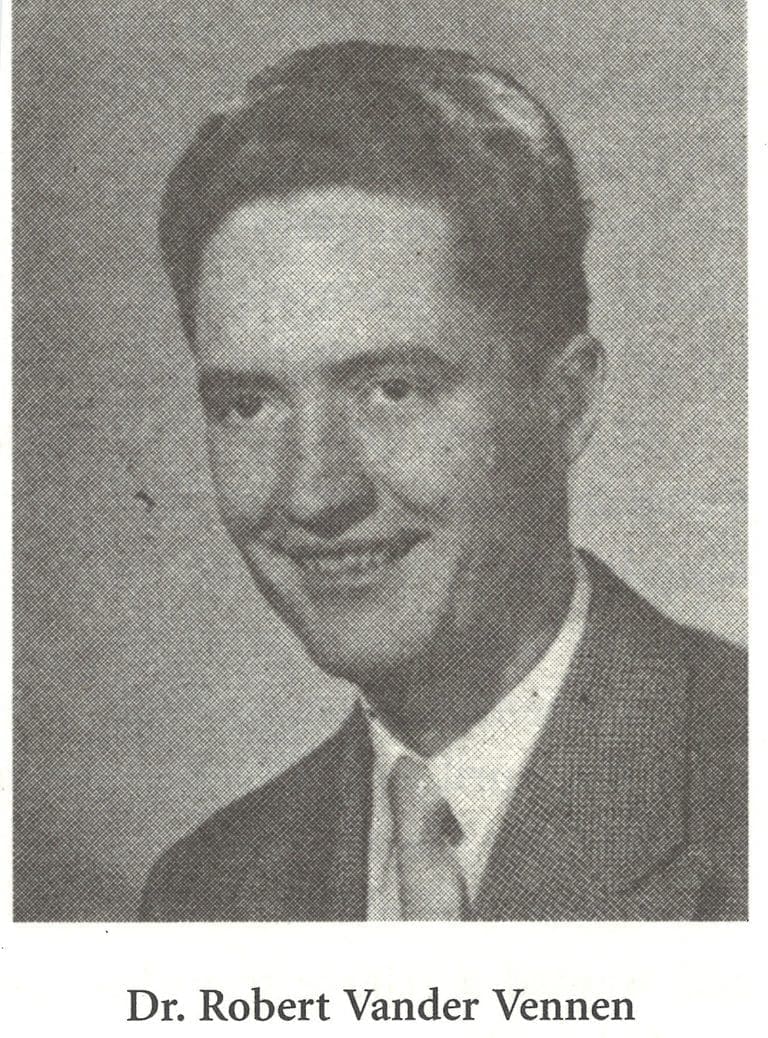 The College sends condolences to the family, friends, and former students of Dr. Bob Vander Vennen, who passed away on Dec. 14 at the age of 90.  Vander Vennen was the second faculty member to join the College in 1959, after Gerda Bos.
Vander Vennen was born in Grand Rapids, Mich., in 1928.  He graduated from Calvin College and received a Ph.D. in chemistry from Michigan State University. After marrying Mary Huissen in 1953, the couple moved to Washington, D.C., where he held a research position at the U.S. Naval Research Lab for two years. Vander Vennen  then taught at Belhaven College before joining the Trinity faculty as assistant professor chemistry. Along with teaching, Vander Vennen also served as Academic Dean at Trinity.
In 1974, the Vander Vennen family, which by then included children Mark, Paul, and Kathy, moved to Toronto, where he assumed an executive position with the Institute for Christian Studies until his retirement. Over the years, Vander Vennen played key roles in establishing King's University in Edmonton, Alberta, and Redeemer University College in Hamilton, Ontario. After retirement, he served as part-time Executive Director of Global Scholars Canada.
Vander Vennen was a long-time member of the American Scientific Affiliation and spearheaded the establishment of its Canadian branch, the Canadian Scientific and Christian Affiliation. He was a lifelong member of the Christian Reformed Church.
According to his family, "Although in later years Alzheimer's Disease robbed him of his memory and at last attacked his body, he never lost his kind, gracious, polite, encouraging spirit. As a family we praise God for Bob's life and for God's faithfulness in taking him home."
---