Trinity Nursing Grads Score Another Perfect NCLEX-RN First-Time Pass Rate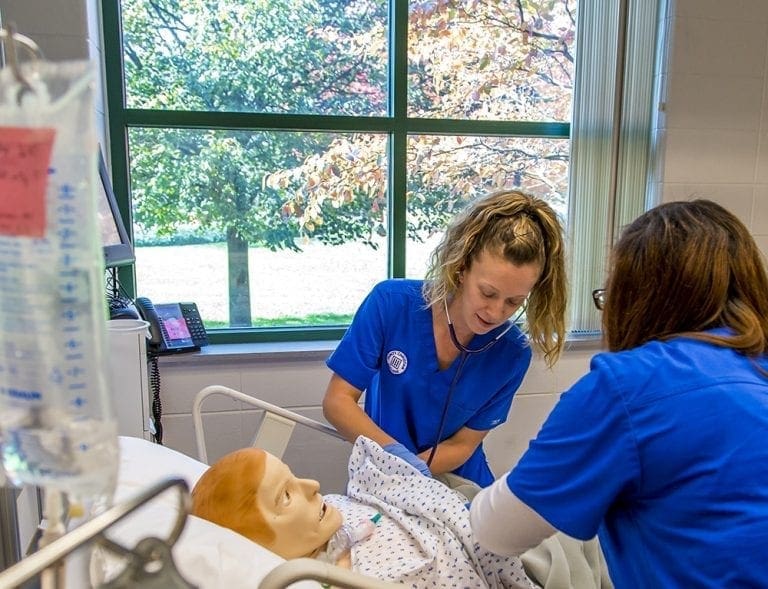 When Trinity's nursing students receive their degrees, they are prepared for a world that needs them. Once again, Trinity alums continued their perfect first-time pass rate on the NCLEX-RN exam. This success represents the third time in four years that the College is celebrating a 100% pass rate.
"The nursing faculty at Trinity strive to help prepare students to be outstanding hands-on nurses, but recognize for that to happen graduates must first pass the NCLEX examination for licensure," said Nursing Department Chair Tina Decker, D.N.P. "With this exam being so important, the department strategically designs content review and testing preparation throughout the curriculum so that when students graduate we can confidently say, 'You are ready!'
"We are so proud that all of the hard work of the students and faculty from 2018 has resulted in the best possible outcome of 100% of the graduates passing the NCLEX on their first attempt, and a wonderful new batch of BSN-prepared RNs can go out into the world to give top-notch patient care," she said.
The exams are administered by NCSBN, the National Council of State Boards of Nursing, through which boards of nursing act and counsel together to provide regulatory excellence for public health, safety, and welfare. The exam is taken after the student graduates from a bachelor's degree-granting nursing program.
Trinity's nursing program, which is ranked the top BSN program in Illinois by RegisteredNursing.org, is accredited by the Commission on Collegiate Nursing Education.
Click here to learn more about Trinity's nursing program.
---