Trinity Professors Present at Illinois Association for Multicultural Counseling Conference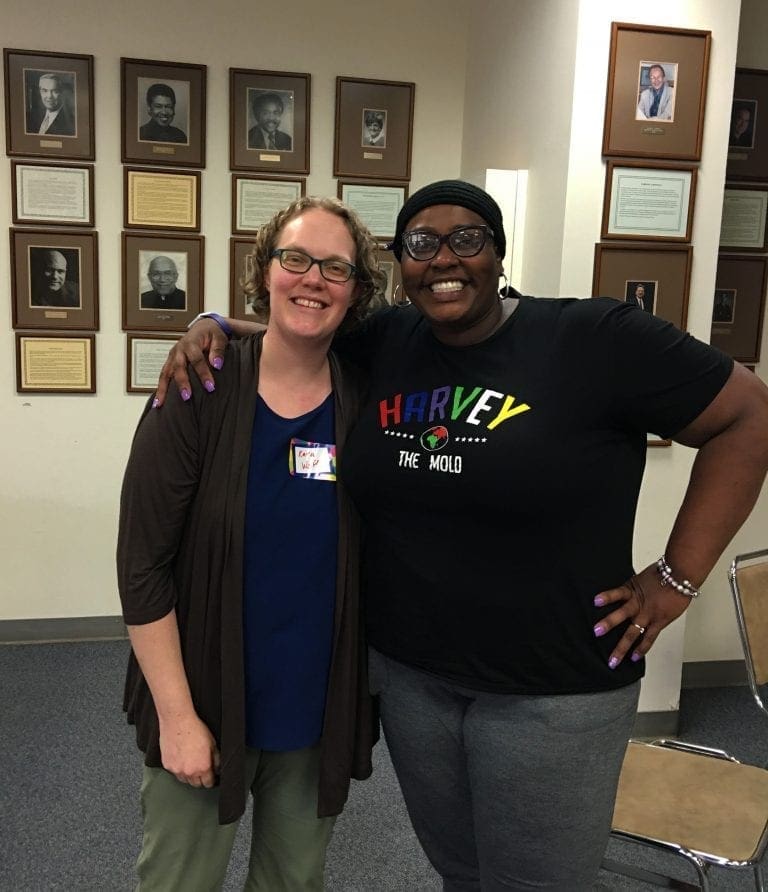 Dr. Shaniqua Jones, Director of Community Engagement and Diversity Programs, and Dr. Kara Wolff, Director of the Graduate Program in Counseling Psychology, presented at the annual Illinois Association for Multicultural Counseling (IAMC) Conference on May 4, 2018. The IAMC is a division of the Illinois Counseling Association that brings together counselors in professional practice with the goal of promoting culturally competent practice.
Their presentation was titled "Building Therapeutic Strength Through Vulnerability". The session focused on the ways in which restorative justice practices, a process that engages participants in the development of empathy and vulnerability, can be beneficial for counselors.
In the session, participants engaged in a restorative justice circle, an interactive experience that allows each person to consider the ways in which restorative work is needed in their own lives as well as the lives of those around them. The process highlights the ways that empathy and vulnerability can help to humanize those who have been dehumanized.
"Our time at the conference was a rich opportunity to connect with other counseling professionals in Illinois," said Dr. Wolff. "It is a great example of the extensive cross-disciplinary work we do here at Trinity."
---