Trinity Shifts to Online Learning in Response to COVID-19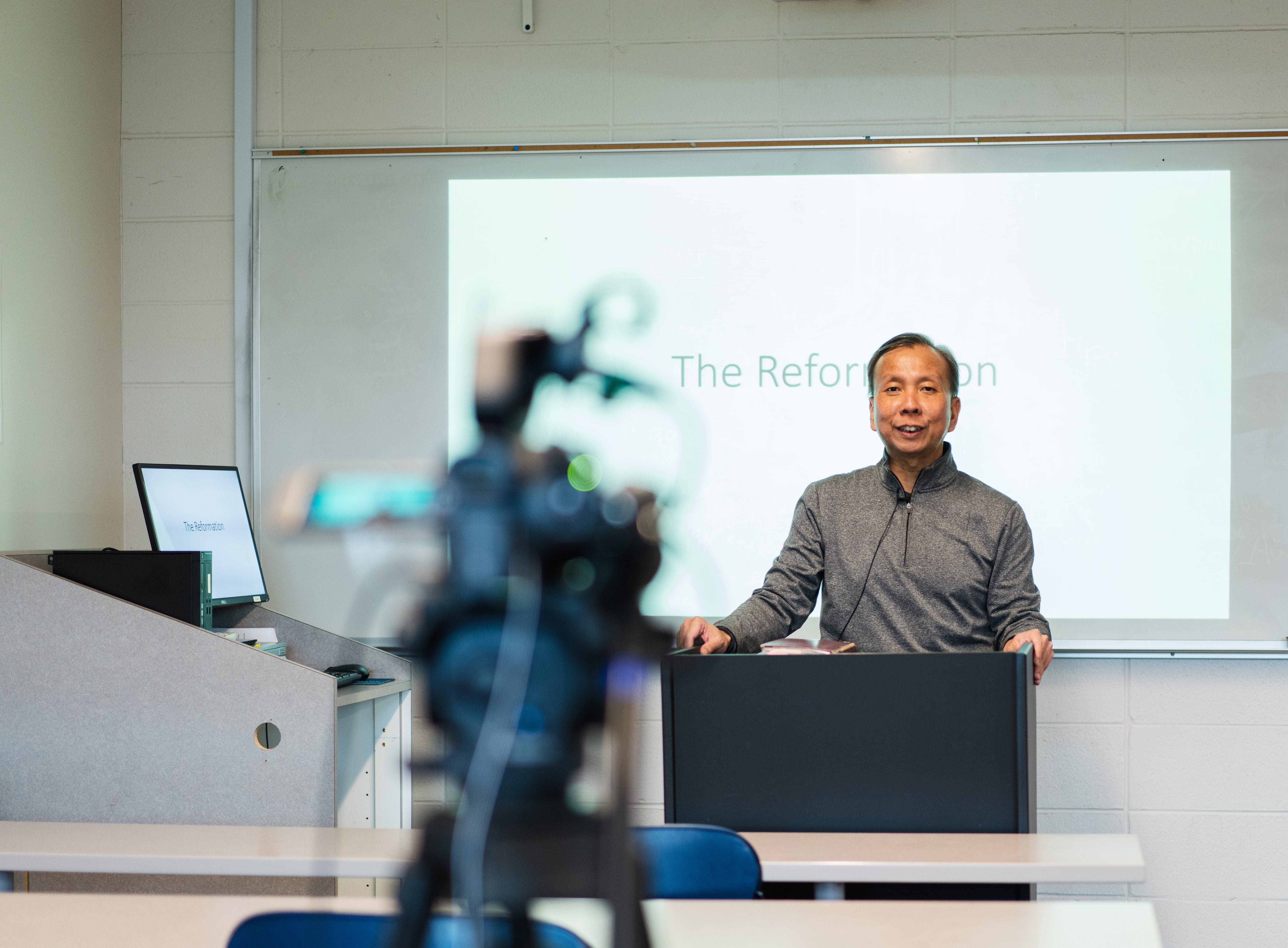 Professor of Theology Yudha Thianto, Ph.D., prepares for the new online learning environment.
The flourishing of our campus community and its health and safety are of utmost importance to us at Trinity. With that priority in mind, and after consultation with the entire President's Council and the COVID-19 Impact Preparedness Group, we believe that it is in the best interest of our community and our neighbors near and far to suspend in-person, on-campus classes for the remainder of the Spring 2020 semester beginning on Friday, March 13.
After a week of transition, all classes will resume in distance delivery formats beginning on Monday, March 23. We see this decision as the best way to care for our campus and the best way to collaborate with public health officials working to limit the spread of COVID-19.
"To a person, we are doing what needs to be done so that we can serve our students best," said Pres. Kurt D. Dykstra.  "We are a missional place and comprised of missional people.  We know that God remains in control and that, Jesus, who not only healed the sick but also conquered death itself, remains our Lord and Savior. "
Added Dykstra, "We are a Romans 12:12 people. Let us be joyful in hope, patient in affliction, and faithful in prayer."
Currently there are no known cases of COVID-19 amongst Trinity students or employees.
We are constantly updating our COVID-19 resource page. Please check back frequently for updates.
---