Trinity Signs MoU with SAAT of Indonesia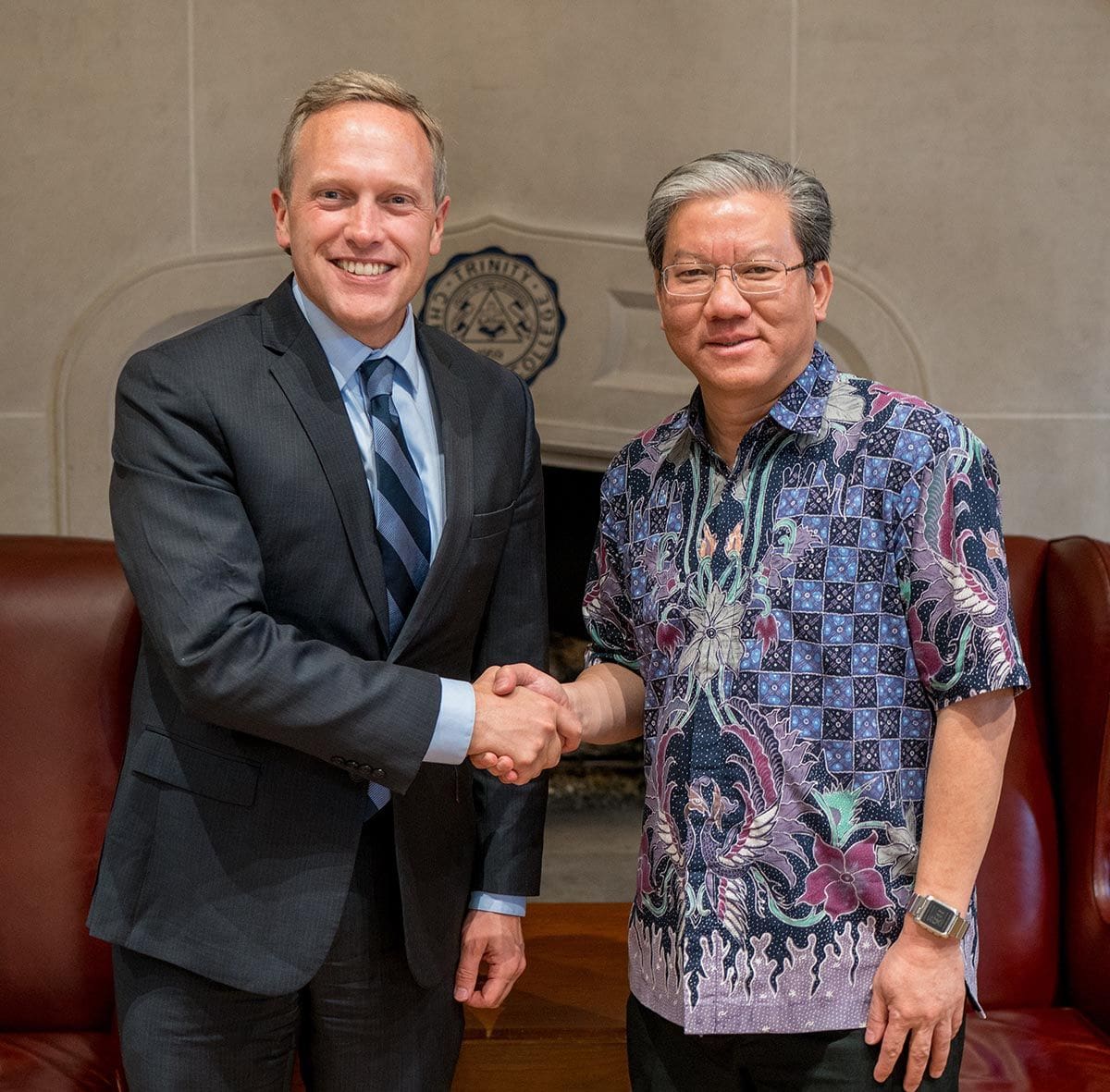 At Trinity, we believe in focusing all our efforts on God, good, and the world. As part of Trinity's global vision, the College recently signed a Memorandum of Understanding (MoU) with South-East Asia Bible Seminary Malang, which is known as Seminari Alkitab Asia Tenggara (SAAT) in Indonesian. SAAT is located in Malang, Java, Indonesia.
Trinity President Kurt D. Dykstra, J.D., and SAAT President Martus Adinugraha Maleachi, Ph.D., signed the MoU in Trinity's Vermeer Fireside Room on Thursday, May 3.
"This is an important event that ties the relationship between the two international institutions," said Dr. Yudha Thianto, Ph.D., professor of theology and department chair. Thianto, an Indonesian native, has served as a visiting professor at SAAT several times. Dr. Mark Peters, Ph.D., professor of music, is currently spending his sabbatical teaching at SAAT and has been writing about his experiences.
A non-denominational seminary, SAAT currently has 257 Indonesian-speaking students and 47 Mandarin-speaking students. Founded in 1952, SAAT is a faith-based, non-denominational seminary that offers bachelor of arts degrees in theology and theology with a church music concentration; as well as master of divinity and master of theology degrees. Along with the main campus in Malang, SAAT has a ministry center in Jakarta.
---