Trinity Students Take Advantage of Art Therapy Event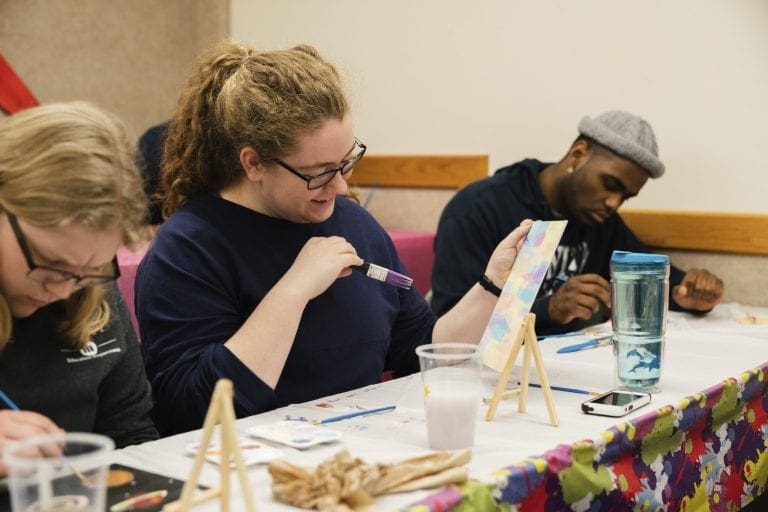 Art therapy has been recognized as a powerful way to heal the mind and improve the spirit, and Trinity is proud to offer a B.A. in Art Therapy.
But we don't just teach art therapy–we practice it, too.  With the end of the semester quickly approaching, Trinity's Counseling Services recently offered an art therapy event for students, with all the materials provided.
The April 4 event was led by a graduate counseling intern, Sharina Porter, according to Dr. Stephanie Griswold, PsyD., Director of Counseling Services and Instructor of Psychology. "In the Counseling Center, we talk a lot about ways to support students through the ups and downs of college. We do this through one-on-one counseling all the time, but it's also important to do this on a larger scale within the community."
The Counseling Center identified two goals for the event: to provide a creative and intentionally relaxing space to support students who might be stressed; and to support those students who are managing their stress well but would could perhaps benefit from a new and creative way to express themselves.
"We were blown away by the response. Around 80 students came to the event. I even had to go run and get extra supplies!" said Griswold.
---