Trinity Welcomes McCarrell as Library Director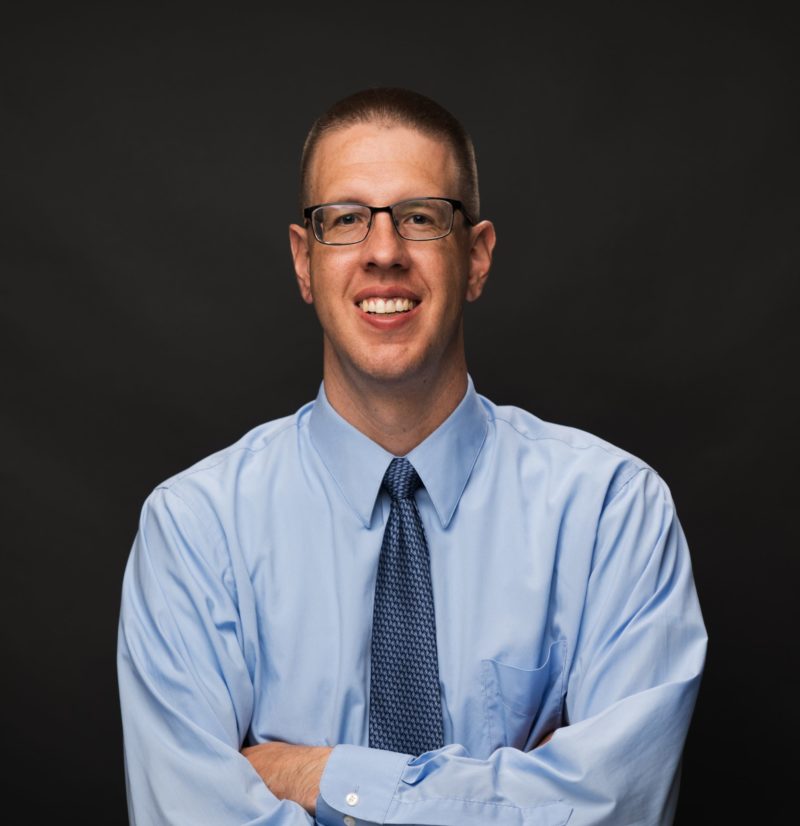 Trinity recently welcomed Kyle McCarrell to the College as Director of the Jennie Huizenga Memorial Library. McCarrell was previously acquisitions librarian at Augusta State University in Georgia and library director at Blue Ridge Community College in Virginia.
"I am very excited to be in a supportive environment that is focused on developing students in their life and missional calling," McCarrell said. "Plus, I am excited to connect faculty with content that will support the new general education curriculum, as well as their individual research interests."
While his first weeks on the job involved working remotely because of COVID-19 restrictions, McCarrell is quickly settling in and learning his way around Trinity's campus and library. His first priorities include assisting Trinity students and faculty in navigating the new library system, Primo. "Academic libraries across Illinois recently transitioned to the new library system, so we are working hard at optimizing that system for the fall semester," he said. "The library staff, Cindy [Bowen, Electronic Resources and Instruction Librarian], Sarah [Hoeksema, Circulation & Access Librarian], and Sandra [Taeuber, Reference & Cataloging Librarian] have things in good shape." McCarrell is also already considering how library space and services can be optimized for the return of students and faculty to campus.
Library sciences is actually McCarrell's second career. He earned a bachelor's degree in music education from Cedarville University and a master's degree in trombone performance from the University of Cincinnati and spent a year teaching middle school students. However, he was interested in working in higher education and didn't see a clear path to becoming a collegiate band director. A friend, who is a successful music librarian in Iowa, encouraged him to consider academic librarianship.
It felt like a natural transition, he said. "I always had a passion for information," said McCarrell, recalling that as a child he would tell people his favorite television show was the nightly news. "Libraries have been part of me for many years. My mother was a church librarian and I helped with creating the cards for the card catalog. In college, I was the music librarian for the band and orchestra."
So, he re-evaluated his career path and transitioned to work in libraries. He went on to earn a master's degree in library and information science from the University of South Carolina and is currently working on a Ph.D. in strategic leadership studies, with a focus on postsecondary analysis and leadership, from James Madison University. "It has been a wonderful career field for me, particularly because it appeals to my love of organization and information. I get paid to help people find information!"
The opportunity to join Trinity came about when he, his wife Lynn, and their three children moved to Illinois to be closer to her family. "For some time, I have desired to work in two segments of higher education: a four-year undergraduate institution and a Christian institution," he said. "Life circumstances had not allowed those desires to be
fulfilled until now. I remember my time at Cedarville fondly and the Christian education I received. I believe Trinity's mission is very similar."
---