Trinity's Nursing Program is a Leader in Illinois Nursing Education, Preparation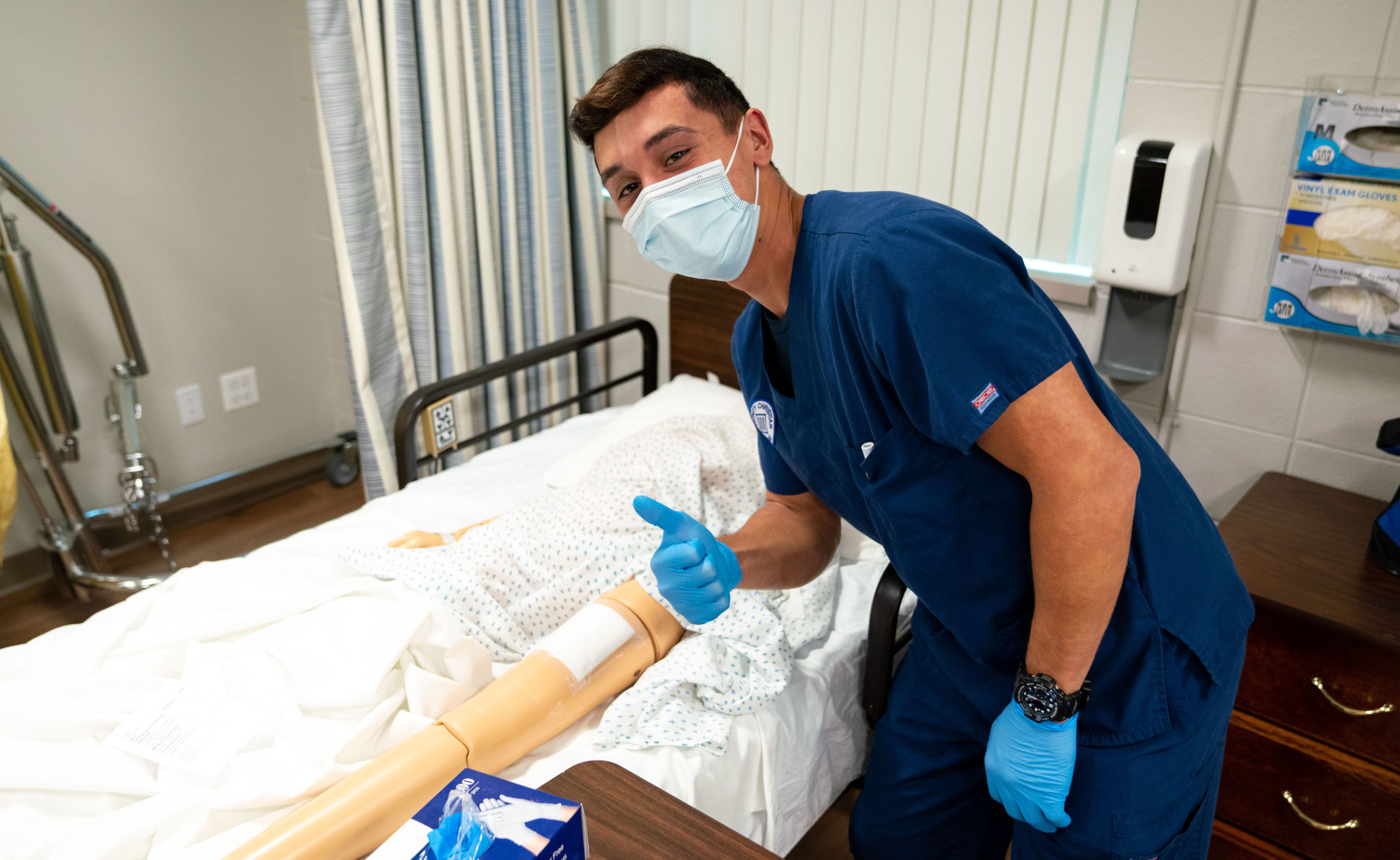 When Trinity's nursing students graduate, they are prepared to be exceptional nurses, clinically and vocationally. Trinity does this by providing excellent professors, facilities, and clinical placements; through rigorous coursework; and with a supportive environment where students can realize their callings. The fruits of this approach manifest themselves in many ways, from alumni who make a difference in the world, to the patients that nurses minister to, to the communities that nurses help to flourish.  
Trinity's unique approach to preparing nurses can also be seen in the ways that BSN graduates are ready for the workforce. Markers of success include an excellent NCLEX-RN pass rate and consistently high program rankings. For example, for the sixth time in seven years, Trinity graduates have achieved a perfect first-time pass rate on the NCLEX-RN exam. That compares to the nationwide average of 83.8% first time pass rate for those educated in the United States, according to NCSBN, the National Council of State Boards of Nursing, which administers the NCLEX-RN exam.  
According to Dr. Sarah Gouwens, associate professor of nursing, Trinity's nursing program challenges students from the beginning and offers exceptional resources for teaching, learning, and support. "These resources and opportunities prepare students to be successful not only on the NCLEX but also as Christ-like nurses in practice," she said.  
"Students start their first hands-on nursing course, health assessment and promotion, where they learn to assess body systems prior to entrance into the clinical portion of the program their sophomore year," said Gouwens. "This prepares students to jump right into clinical their junior year and make connections to provide a holistic care approach."  
Trinity's Nursing Department was fortunate to be in-person for labs during COVID restrictions. Said Gouwens, "Students were in personal protective equipment and maintained a safe learning environment. This allowed nursing students to learn the skills needed to provide safe patient care. The nursing department also has a state-of-the-art nursing simulation lab with high-fidelity mannequins, where students can care for a person in a realistic and safe environment."  
 Trinity's approaches prepare nurses well for their careers, according to Veronica Troglia MSN, RN-BC, manager of patient care services at OSF HealthCare Little Company of Mary Medical Center in Evergreen Park, Ill. "I am always looking to hire from the best. The nurses I have taken from Trinity come well prepared and with a sense of drive and passion," she said. "They are organized, well rounded, and adjust to the acute care setting with ease and a sense of comfort."  
The NCLEX-RN exams are administered by NCSBN, through which boards of nursing act and counsel together to provide regulatory excellence for public health, safety, and welfare. The exam is taken after the student graduates from a bachelor's degree-granting nursing program.  
Trinity's nursing program is regularly recognized as the best in both the state and around the country by organizations such as U.S. News & World Report. Trinity's nursing program is accredited by the Commission on Collegiate Nursing Education.  
For students who may be drawn to other health-related fields, Trinity also offers many majors, including health communication, social work, psychology, exercise science, and more! And Trinity's nursing curriculum is set up in a way that students can often have the flexibility to pursue a different major, according to Dr. Tina Decker '06, associate professor of nursing and department chair. "The Foundation courses taken during the first two years of the program not only help prepare students to be well-rounded nurses educated in the liberal arts tradition, but also apply to any major on campus," she said. "That way, if students find themselves looking to use their gifts in different health-related majors, they can typically do so within the same expected graduation date."  
Click here to learn more about Trinity's nursing program.  
---