Troll Nation Answers the Call for Trinity Tuesday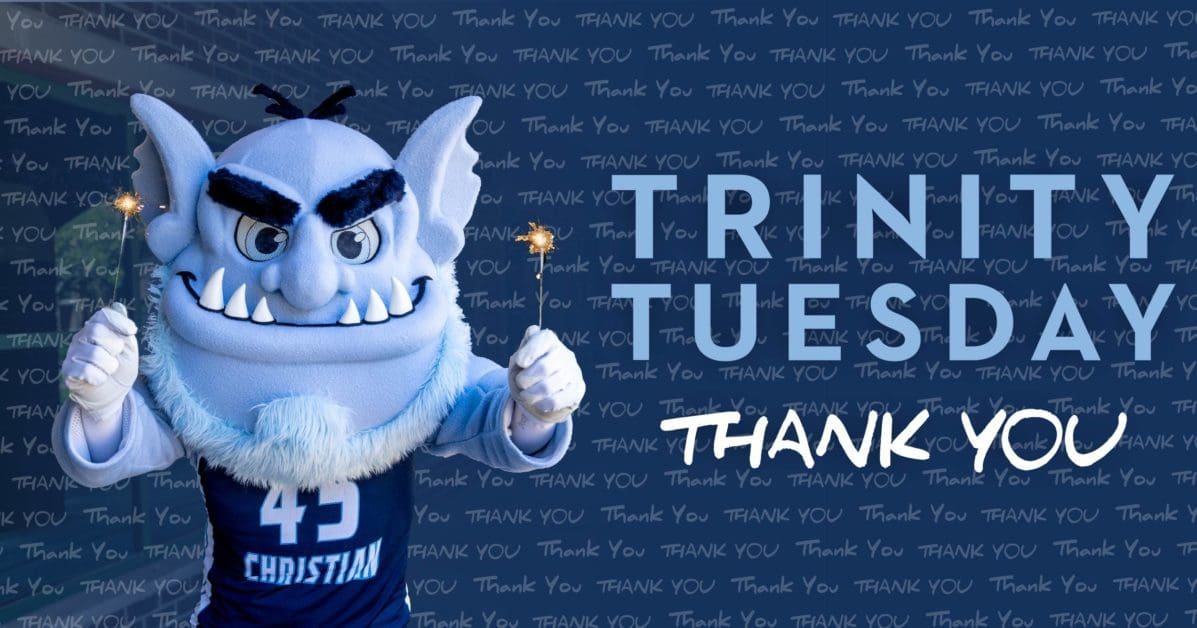 The Sixth Annual Trinity Tuesday officially came to a close with so much to celebrate! Through the support of a record breaking number of 804 donors and gifts, more than $242,000 has been raised ready to impact students on campus today and in the future.
"We are deeply thankful for the prayers, gifts, and encouragement received throughout the day," said Director of Annual Giving Marissa Kunkel. "Coast to coast, the Trinity community came together to celebrate with us all that God has provided for our students and campus. "
For this year's Trinity Tuesday, donors could select the essential and unique programs they wished their dollars to support, including the area of greatest need; leadership scholarships for music, theatre, arts, and campus ministry; Diversity Scholars Program; campus ministries model for Athletics and Residence Life; a state-of-the-art classroom; South Hall refurbishment; and two vans for Athletics transportation and campus events.
"It is through His guiding hands that we were able to celebrate these very special accomplishments together. We thank you for empowering the mission of Trinity to continue to serve and champion our students each day," she said.
---