Trolls Baseball Competes in NAIA National Tournament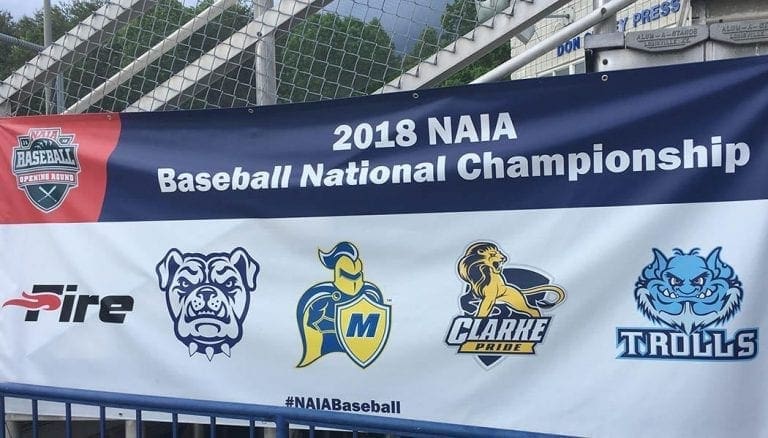 Congratulations to the Trinity Trolls baseball team, who competed in the NAIA National Tournament! The Trolls were seeded fifth in the Opening Round in the Kingsport, Tenn., bracket. They earned the tournament spot after winning the Chicagoland Collegiate Athletic Conference (CCAC) tournament.
The team lost its first tournament game on May 14 to Clarke University of Dubuque, Iowa, 7-4. The Trolls came back to win a thriller against Madonna University of Livonia, Mich. Trailing at the bottom of the ninth, the Trolls tied the game and, with the bases loaded, executed a successful suicide squeeze play to win 7-6.
The Trolls faced Clarke again on Tuesday evening. After a rain delay, the Trolls fell in an 8-1 defeat. With the loss, the team was eliminated from the tournament. The Trolls ended their season with a 35-23 record.
The team's post-season play in the Opening Round was the baseball program's second NAIA national tournament appearance.
---