U.S. News Names Trinity a Top 15 School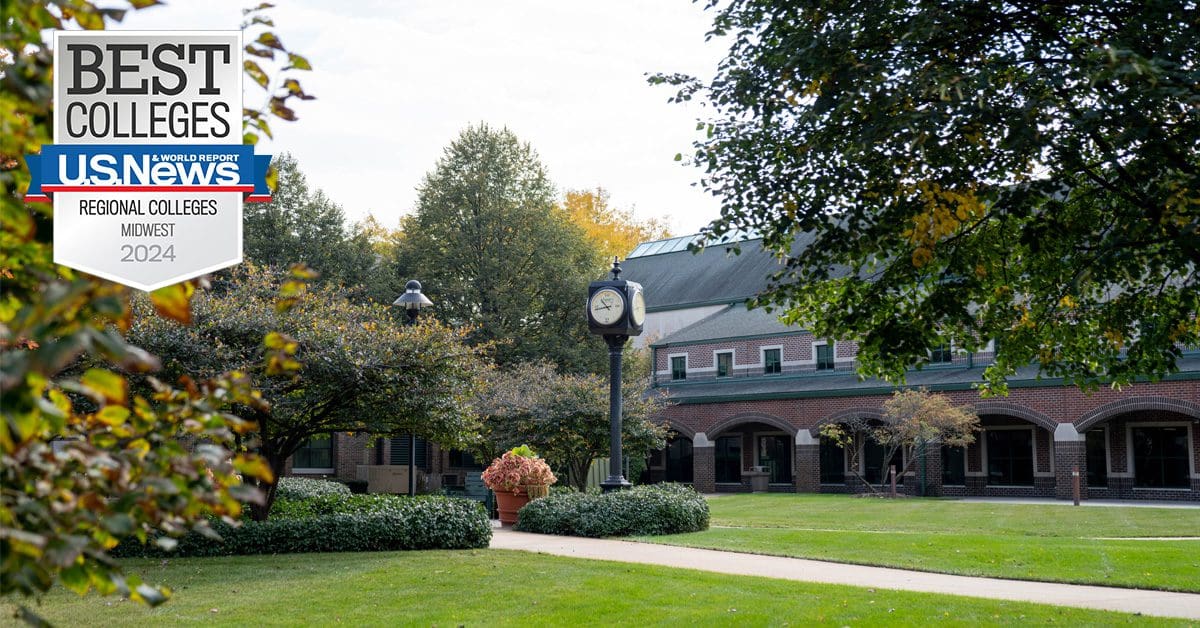 An education from Trinity Christian College does not just change lives—our graduates go on to flourish in their vocations. The life-changing value of a Trinity education has once again been recognized by U.S. News and World Report, which named Trinity to several of its "best" lists for 2024, including among the Top 15 Regional Colleges Midwest, #20 in Social Mobility, and a Top Value in the Midwest.
U.S. News uses multiple criteria for its highly regarded rankings. To be named among the "Best Colleges," Trinity was rated for its graduation and retention rates, social mobility, academic reputation, student selectivity, financial resources, alumni giving, and graduate debt, among other factors.
"The collaboration between our excellent faculty and staff and our amazing students has produced transformational student outcomes, stated President Dr. Aaron J. Kuecker. "We are honored and excited when groups outside of Trinity note these outcomes and their strength in relation to other institutions in our region. We are proud of the work we are doing at Trinity, preparing students to flourish in their lives here and beyond their time in college."
"Once again, this recognition is the result of the dedicated work of our faculty and staff, serving the Trinity learning community with such passion and excellence, said Vice President for Academic Affairs," Jerome Douglas. "We have amazing students who are committed to their learning, and this is also a particular recognition of their gifts. We are honored to serve them as they embrace the joy of vocation here at Trinity."
Along with the U.S. News rankings, Trinity is frequently recognized by many organizations for preparing students for a world that needs them. The College's honors include being named a "College of Distinction," One of the Safest Colleges in Illinois by Niche.com, and is routinely ranked the best BSN program in the state of Illinois.
In the fall of 2022, Trinity announced its Tuition Transparency and Access Initiative, designed to clarify, and simplify the complex world of college pricing. This fundamental shift, alongside other key initiatives for the College, has opened the door of access to any who wishes for the personalized benefits of a Christian higher education.
Trinity Christian College continues to lead the way in the sector of Christian higher education with innovative thinking and a relentless focus on student success, belonging, and support.
---