U.S. News Names Trinity a Top 15 School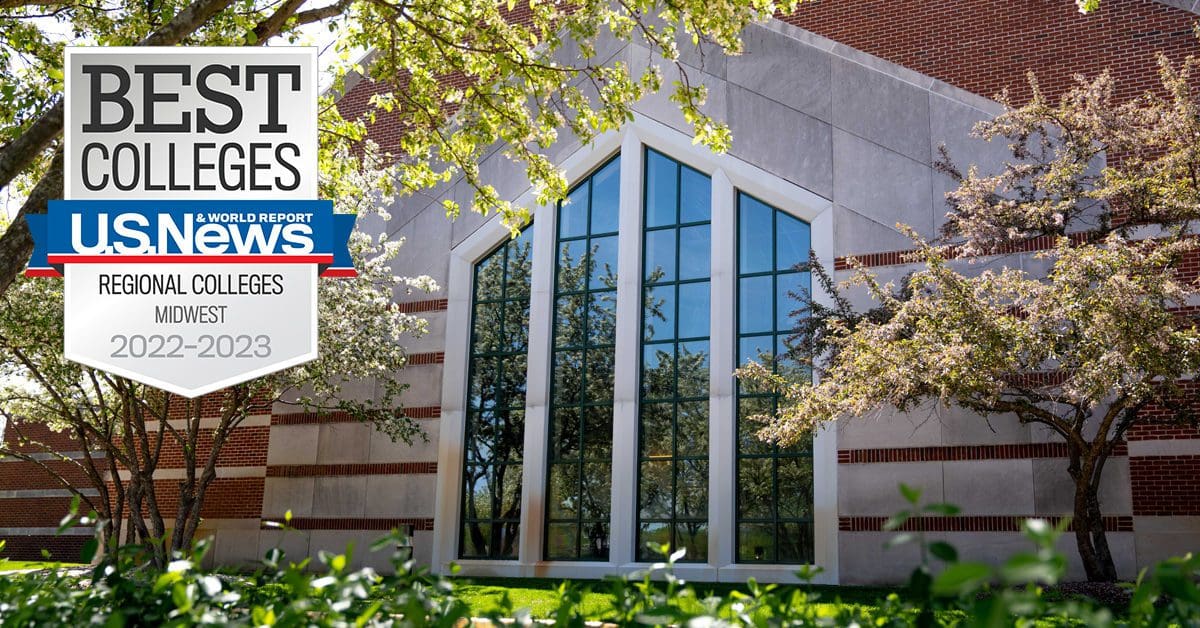 An education from Trinity Christian College does not just change lives—our graduates go on to change the world. The life-changing value of a Trinity education has once again been recognized by U.S. News and World Report, which named Trinity to several of its "best" lists for 2023, including among the Top 15 Regional Colleges Midwest, #3 for Social Mobility, and a Top Value in the Midwest.
U.S. News uses multiple criteria for its highly regarded rankings. To be named among the "Best Colleges," Trinity was rated for its graduation and retention rates; social mobility; academic reputation; student selectivity; financial resources; alumni giving; and graduate debt, among other factors.
"It is no secret to those of us who spend each day at the college that the collaboration between our excellent faculty and staff, and our amazing students produces transformational student outcomes. It is exciting when external groups note those outcomes and their strength in relation to other institutions in our region," said President Dr. Aaron J. Kuecker. "We are proud of our student outcomes at Trinity and grateful to have the honor of helping to prepare our students for meaningful and impactful lives."
Trinity's performance on social mobility deserved its own category, according to U.S. News, which looked at Trinity's ability to enroll and graduate students from less-advantaged backgrounds. "I am particularly proud to be recognized as one of the top three schools in the Midwest for social mobility. College should be a gateway to flourishing lives, and this ranking shows that Trinity is as strong as any school in accelerating this outcome," added President Kuecker.
"This recognition is the result of the diligent work of our faculty and staff who serve the Trinity learning community with such excellence," said Vice President for Academic Affairs, Jerome Douglas. "This is also a particular recognition of the gifts and commitment of our amazing students. It is such an honor to serve them as they engage their Trinity experience and embrace the joy of their vocation."
Along with the U.S. News rankings, Trinity is frequently recognized by many organizations for preparing students for a world that needs them. The College's honors include being named a "College of Distinction;" routinely ranked the best BSN programs in the state of Illinois; part of the "National Strength and Conditioning Association Education Recognition Program;" and a "best value" among special education programs.
---