VanMaanen '12 Talks about How Trinity Prepared him for Medical School, Contracting Coronavirus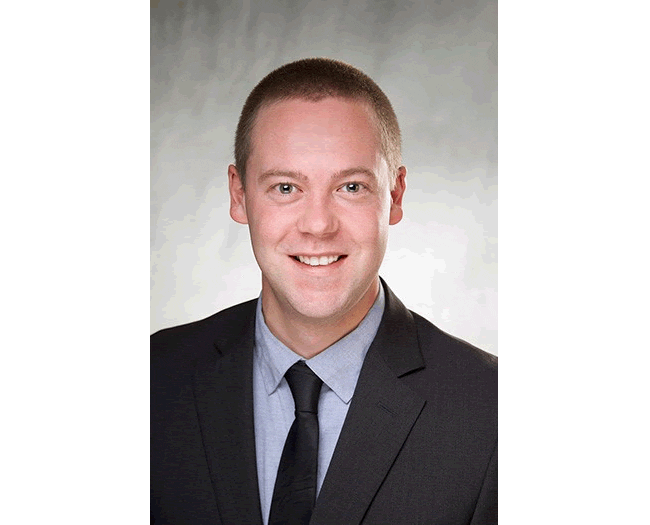 For Jesse VanMaanen '12, a surgery resident at the University of South Dakota, the coronavirus pandemic isn't just a workplace issue—he is currently in isolation after having contracted the illness during a rotation at Chicago's John H. Stroger, Jr. Hospital of Cook County.
VanMaanen shared his story recently on "Troll Talks," a podcast series of conversations with alumni, parents, faculty, and friends of Trinity Christian College, hosted by Director of Alumni and Family Engagement Jeremy Klyn.
During his conversation with Klyn, VanMaanen offered advice for dealing with the current pandemic situation, discussed his personal story, and talked about how his Trinity professors help prepare him for medical school.
A graduate of Pella Christian High School in Pella, Iowa, VanMaanen is already recovering at his home in Sioux Falls, S.D.
While the current situation has been challenging for everyone, VanMaanen stressed that we can't let ourselves live in fear. "It's not healthy, and it's not productive. But people need to be smart. We serve a God that is bigger than this—but that doesn't mean we can decide that God's got this, and we can go get together with all our friends. We also have to act appropriately and responsibly," he said.
He credits Trinity with helping to shape his worldview and vocation. After graduating in 2012 with a major in biology and minor in chemistry, VanMaanen attended the University of Iowa's Carver College of Medicine. After graduating from medical school, he next decided to pursue general surgery training at the University of South Dakota, where he is currently in the fourth year of the five-year program. Part of his surgical training included rotations in Chicago.
"My wife and son came along for my Chicago rotation, and they stayed at her parents' house in the suburbs," he said. "I stayed at the hospital in a dorm, and somehow, while I was there, I must have had an exposure." For safety's sake, VanMaanen chose to return home, while his wife and son stayed in the Chicago area. "I knew I was going to be exposed, and I really wanted to keep them out of harms' way as best I could. They are going to stay there until my quarantine period is up, my symptoms are gone, and I'm cleared to go back to work."
For VanMaanen, who has suffered from headaches, muscle aches, cough, loss of taste and smell, and other COVID-19 symptoms, being away from his family has been hard. "But it's temporary, and that's something everyone should remember—this is temporary. But it's also important to do the right thing during that time."
That includes social distancing. "By time you get symptoms of coronavirus, you will probably infect two to three people on average. And then those three infect another three, and those people each infect three more. So, you can see how it can sweep through a small area really quickly. You can break that chain link with just one person. By the time you get symptoms, the damage is already done."
He cautions people to not be overly concerned on an individual level, but to think about improving society as a whole. "It's going to run its course, and it's going to be over," he said. "But the question mark, and the big thing that drives a lot of the fear, is when that will be. And no one knows."
VanMaanen stressed the importance of supporting the people who are continuing to work on the front lines. "It's not just nurses and doctors. We need to be supporting small businesses. We have teachers at home making videos for kids to do online learning, which is amazingly valiant. Garbage needs to be picked up, things still need to be repaired. Places still need to be cleaned, and food still needs to be made. Everyone is taking a hit."
In his conversation with Klyn, VanMaanen reflected on his deep beliefs in both faith and science—which he credits Trinity for helping him to develop. "At Trinity, you get an education that weaves faith and science together. One of biggest things I enjoyed at Trinity was the professors who really worked to say, these are both wonderful things and we really need to embrace how they work together, not how they work apart. If anyone is thinking of pursuing a science major and a Christian education, Trinity is wonderful place to be."
"Troll Talks" features members of our Trinity community who want to make a difference in the lives of current, former and prospective students. Check out more episodes here.
---