Walker '05 Discusses Calling at TBN Event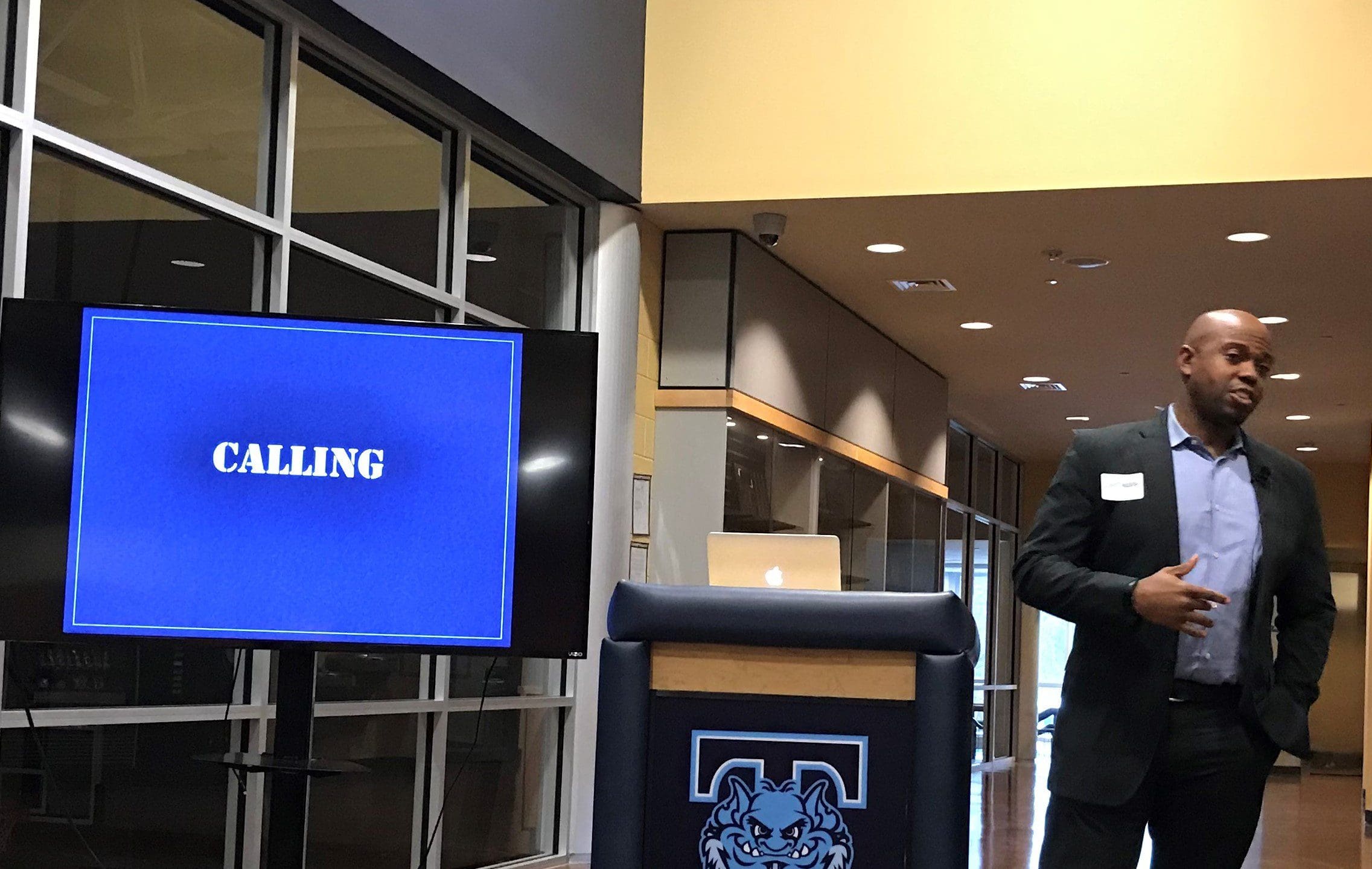 Everyone has a calling from God. And for Kevin Walker '05, business is his calling.
"You have to recognize what that calling is and how you can impact the world for Christ," Walker, owner of several El Famous Burrito restaurants, told the audience at a TBN Speaker Series event on April 10.
Walker learned at a young age that he enjoyed the world of business, when he found $20 on the sidewalk. He continued to work throughout high school at jobs such as piano tuning. At Trinity, he majored in business, then went on to work in the insurance industry and for Corporate Chaplains of America before entering the restaurant industry. "But I came to realize that being in business wasn't just about how much money I could get," he said. "And I want to challenge the thought process that business isn't a calling."
Walker pointed out that most people spend 40 or more hours a week at work, but only an hour a week in church—if they go at all. That leaves many opportunities to practice one's faith in the business environment. "People who may never get inside a church, you may see every day. You can be a light to those people."
Walker discussed the set of principles that drive his business's goals and purposes:
Do the right thing
Give
Be a light
Do ministry
"God has given each of us a calling," he said. "The question is, how are you utilizing your calling?"
The Speaker Series, presented by Trinity Business Network (TBN) in collaboration with Fusion 59, is focused on entrepreneurship and innovation for students, alumni, and friends of the College. The series focuses on Trinity alumni and friends who have flourishing companies and exhibit the entrepreneurial spirit woven into much of our business curriculum.
---