Warners Named Staff Member of the Year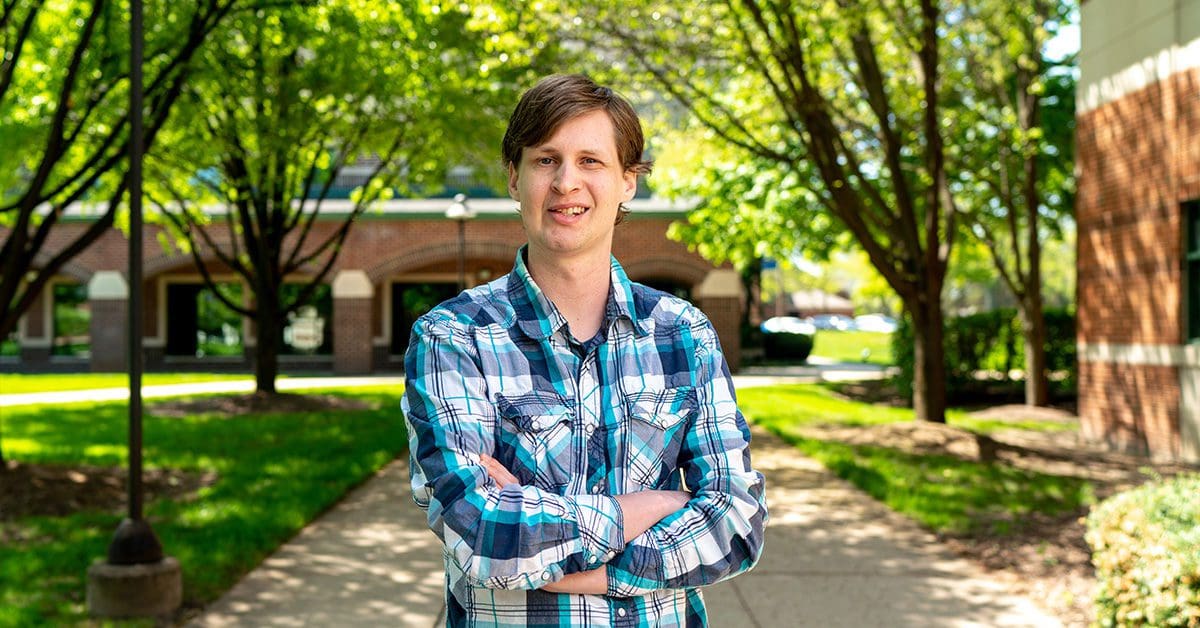 "I graduated on a Saturday and started working on a Monday," recalled Randall Warners '18, Database Developer at Trinity Christian College. Warners, who was recently announced as Trinity's Staff Member of the Year for 2023, graduated in 2018 with a major in computer science and minors in math and accounting. As a student, he worked in IT for three and a half years before graduating, when he started officially working on staff at the College.
Warners' role in the IT department at the College has given him the unique opportunity to work with nearly every department on campus, which he shared is one of his favorite parts of the job. "It gives me a way to connect with different people across the campus and really help people in many ways. It's one of the things I love most about my job."
Interim President Dr. Aaron J. Kuecker said in the announcement earlier this week, "If you have had the chance to work with Randall, you are a better person for it."
"Randall plays an important role in the way our office processes work. He answers questions and responds to requests in a timely and thoughtful manner. He has automated critical processes so we can work more efficiently and does so in a kind way," one submission stated. "His gentle soul and creative skills have allowed him to interconnect multiple databases on campus, making it possible for data to flow more seamlessly from one to the other. Today, we can do so much more with a click of a button than we could five years ago, thanks to the many hours of Randall's efforts and good work."
Warners was celebrated at the annual Faculty and Staff Awards Luncheon on Tuesday, May 9th.
The Staff Member of the Year Award recognizes the achievements of a distinguished staff member.
Recent award recipients include:
2019: Laura Chávez-Dávalos, Director of the Office of Learning Services
2020: Diana Pell, Administrative Assistant to Faculty
2021: Kris Doorn '89, Human Resources Payroll Administrator
2022: Kathy Laning, Student Records Coordinator
---