WorldView: Lecturer John Hwang Stresses Importance of Faculty Branding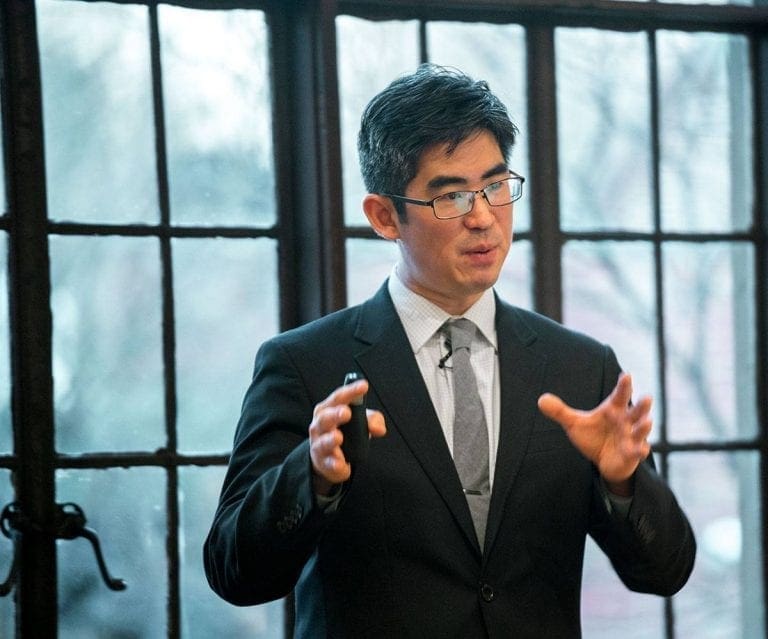 We live in a polarized society and church with disruption in the higher education field, according to WorldView lecturer John Hwang, founder and CEO of Lanio.
To bridge those gaps, colleges and faculty should explore ways to distribute scholarship more widely, said Hwang, who presented his lecture on April 19. "Faculty do wonderful work, but the audience is often limited," he said.
In his discussion, "A Public Scholarship Manifesto," Hwang stressed the importance of faculty building their own brands. Among his suggestions, Hwang advised developing audiences before publishing books—not afterwards. Among his other points, he stressed the importance of building a tribe, specializing, and learning to behave like a media company.
WorldView is Trinity's annual community and college series for film, word, current events and music, held at the college.
---