Education Program Ranked Among Top 10 Nationwide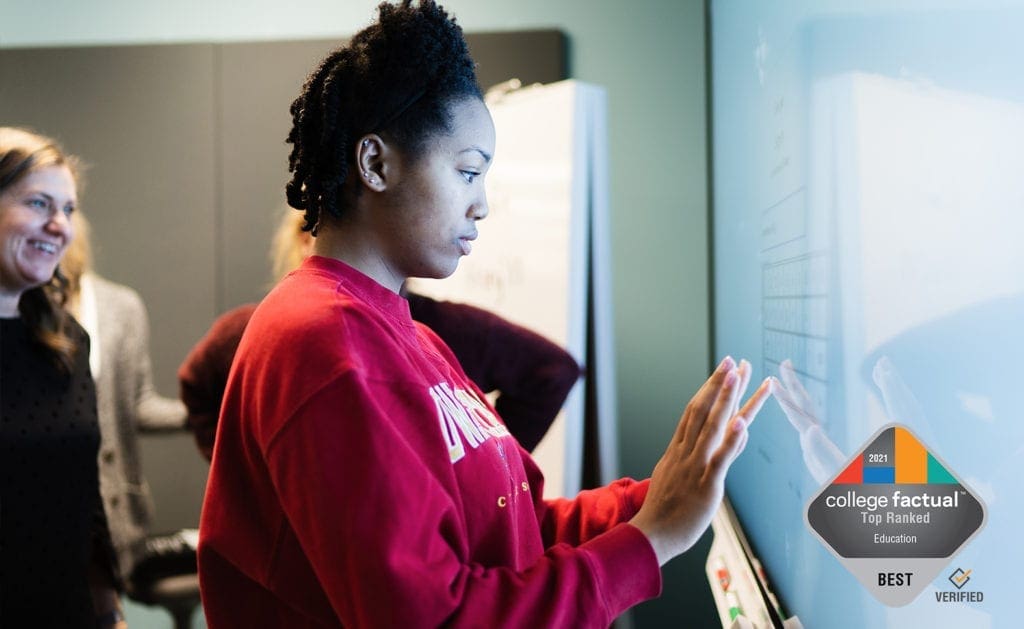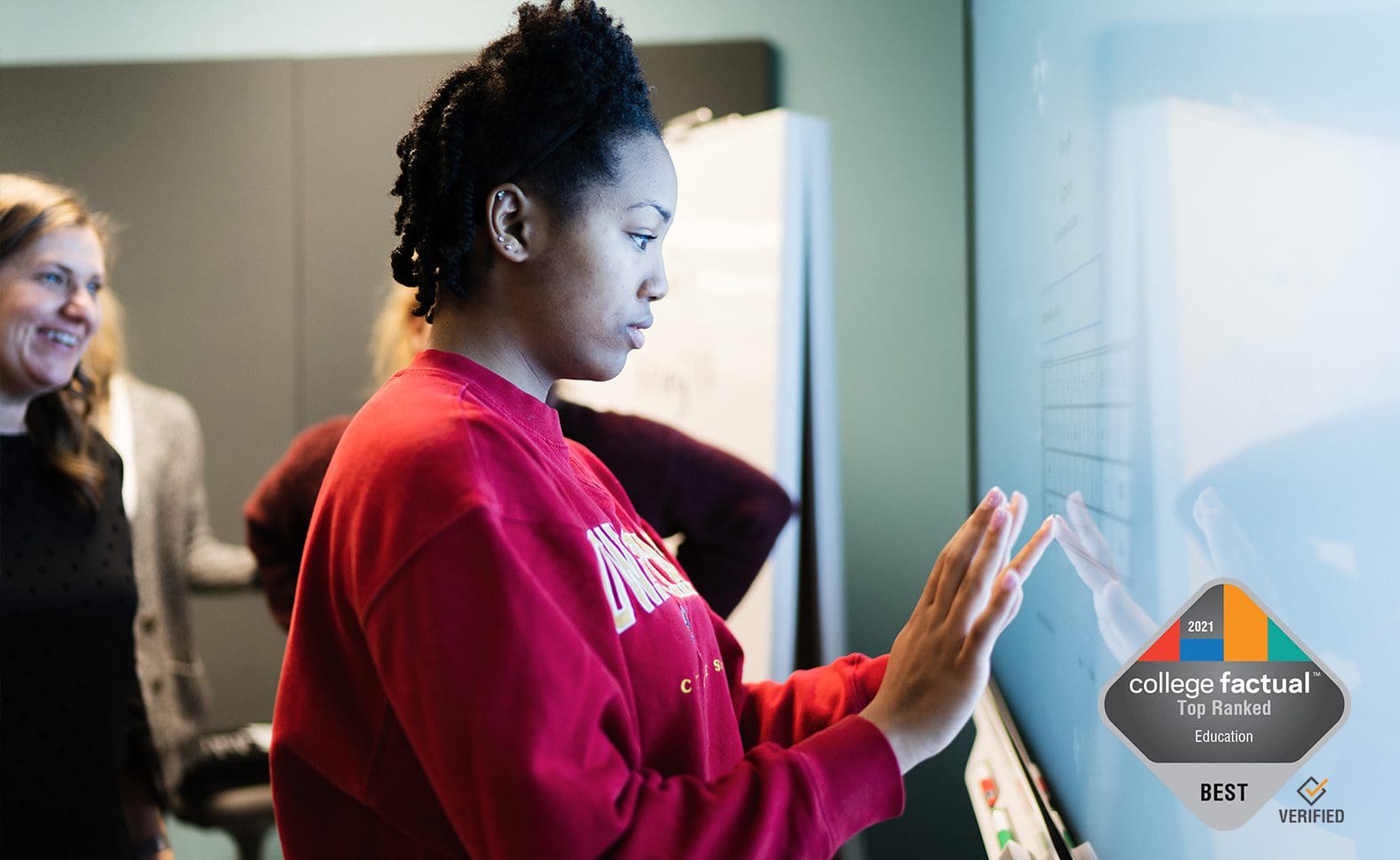 Contact:
Amy Stickel, Communications Manager
708.293.4918
For Immediate Release
Palos Heights, Ill.:  Before they head to their own classrooms to shape the next generation, Trinity's Education majors learn to cultivate relational peace, educational equity, and justice for all children and to impact every student's life through excellence in teaching during their time here. Those stellar qualities have earned the Education program a place in the top 10 nationwide and number one in Illinois, according to College Factual.
"Any student who is interested in education needs to look into Trinity Christian College," according to College Factual, which bases its rankings on data drawn from multiple sources, including the U.S. Department of Education.
The timing of this recognition, after such a challenging year in the field of education and teacher preparation, is a reminder of why Trinity's Education professors, students, and staff are so dedicated to their field, according to Assistant Professor of Education and Director of Education Assessment, Innovation & Traditional Undergraduate Programs Kelly Lenarz '99.
"Faculty, staff, and students have continued to uphold the motto we have for all of our education programs, which is 'Serving with Excellence in Education,'" she said. "It is fantastic to be recognized for what we do and to be acknowledged for doing it well."
Yet, the rankings are not only a reflection of the quality of the College's undergraduate and graduate programs in education, but a recognition of the overall excellence of Trinity as an institution, Lenarz said.  "We are thankful to be able to do this work in conjunction with colleagues across campus and with the support of administration," she said.
Teachers have truly been amongst the heroes in our communities during this pandemic, as they have re-invented their work again and again in order to educate and care for their students, said Provost Aaron Kuecker, Ph.D. "We've long celebrated the way Trinity's Education Department prepares people to teach with just that sort of creativity, commitment, excellence, and orientation toward justice and the flourishing of their students. This award is wonderful affirmation of the work of our department, our students, and the wider faculty and staff at Trinity," he said. "We are honored to prepare teachers who can seek the good of their future students and communities."
Trinity's Education programs, which include undergraduate and master's degrees, as well as an adult undergraduate degree completion program, equips teachers with a solid core of foundational studies that parallels the mission of the College and applies to all areas of learning, living, and working. Qualified and experienced faculty combine rigorous content and extensive and intensive classroom practice in their program courses. The College provides learning and field experiences essential to the development of competent and confident teachers. And Trinity's curriculum guides students to form connections between subject matter, best practice teaching strategies, diverse classroom settings, and the world beyond the classroom.
About Trinity Christian College
Trinity Christian College, based in Palos Heights, Ill., is an accredited Christian liberal arts college offering more than 70 programs by way of bachelor's, master's, and adult degree completion courses of study. Founded in 1959, the College is a community of Christian scholarship committed to shaping lives and transforming culture and is continually ranked in the top tier among Regional Colleges—Midwest by U.S. News & World Report. To learn more, visit trnty.edu.
---