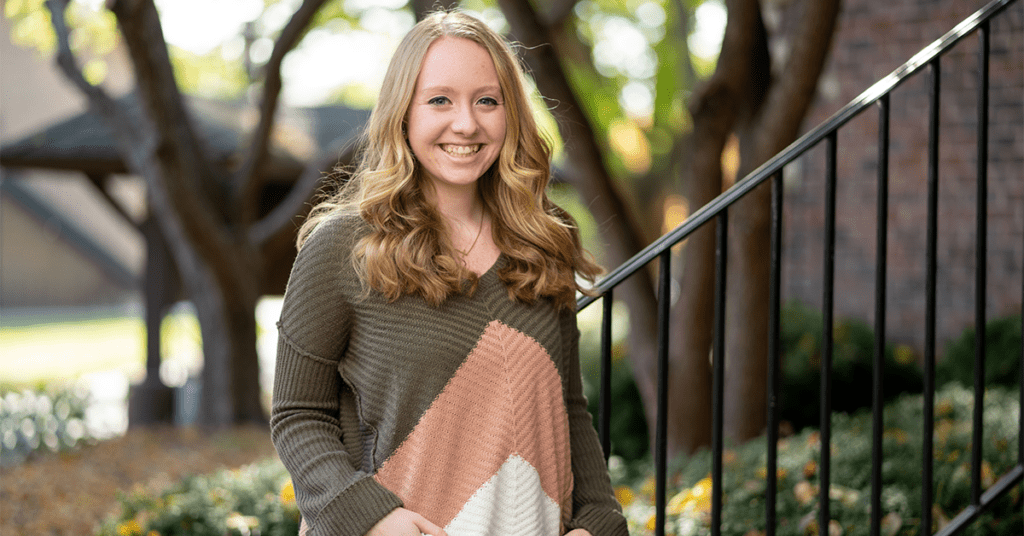 Counseling and Psychology
Anika grew up all around the world as a pastor kid and then military kid. She went to two high schools: Sigonella High School in Sicily, Italy and Ernest J. King High School in Sasebo, Japan. In total I have lived in Sunnyside, WA; Ripon, CA; San Clemente, CA; Sicily (Catania), Italy; and Sasebo Japan.
Anika has lived overseas a lot but would not necessarily consider herself an international student as she has always been a US citizen and only lived overseas while connected to the US military. She always knew she would come to the United States to study.
Both of Anika's parents are Trinity alums (class of '97 and '98). It was always something that has been a part of her family's history, but choosing Trinity was ultimately her choice and not her parents'. Unlike other schools she applied to, Trinity made her feel truly welcome and wanted. She felt like an individual person rather than just an application number. She loved the community and the location here, and was also blessed by some incredibly generous scholarships.
Overall she has been so impressed with all of her classes and professors here at TCC. She hasn't  had a class that she didn't like, but so far, she has loved her Life-Span Development class with Dr. Guzman.
Trinity has helped her grow spiritually in many ways. From classes, to clubs, to campus ministry events, she faced challenges and has been encouraged to question and grow deeper in her faith. She has been challenged by people around her, causing her to grow through experiences and the counseling of leaders around her. Her professors encourage her to think deeper as she connects class content to her personal faith, but most of all getting the opportunity to serve on the chapel and outcry teams has given her the opportunity to grow spiritually as she leads and learns from others.
There has been so many memorable experiences for Anika at Trinity so far! In general, something she has been blown away by is the number of events and opportunities there are to be a part of campus life! Nearly every night there is something going on whether it is related to theatre, campus ministries, res life, STAC, etc. There is no shortage of things to do around campus!
---