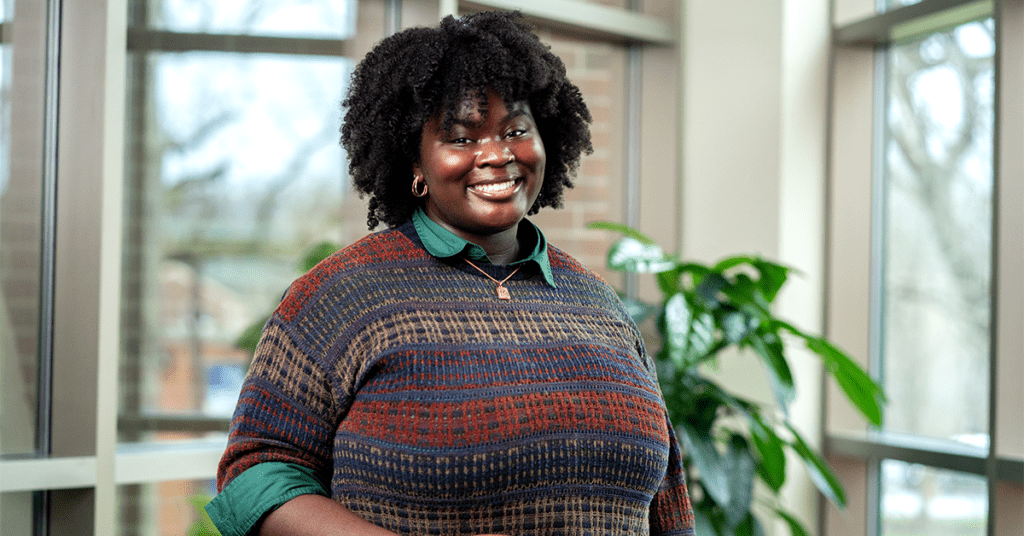 Eleanor Brooks is pursuing a degree in Social Work in which she is expecting to Graduate in the Spring of 2024.
Eleanor grew up in Holland, Michigan in which she graduated from Zeeland West High School.
Eleanor received a letter in the mail back in 2019 but she didn't read and let it sit on her desk. Then in 2020, after she dropped out of her other college, Eleanor was sorting through her desk and came across the letter again. She knew a few people who went to Trinity so she texted them and asked how their experience was and they liked it and said good things about Trinity. So she decided to set up a visit day and she loved how the professors interacted with the students.
One of Eleanor's favorite professors is Dr. Thianto. He no longer teaches here at Trinity. But she had him for two of her Bible classes and he helped her fall in love with reading the scriptures. He was a huge encouragement to Eleanor in her faith and she loved being in classes with him.
Being so close to Chicago gave her the opportunity to explore different churches. However, in 2021, she heard of Reverend Doctor Charlie Dates of Progressive Baptist Church of Chicago and Salem Baptist Church. Eleanor visited Progressive and instantly feel in love with the environment and the leadership of Pastor Dates. 2021 was the first time in 4 years that she started going to church regularly and God worked amazingly in her heart. But she doesn't think she would have felt bold enough to go to a new church environment if it wasn't for Professor Thianto helping her fall in love with the Bible.
Participating in the Christmas concert in December was her most memorable experience at Trinity. She plays violin and hasn't played in a huge performance like the Christmas concert since high school.
---