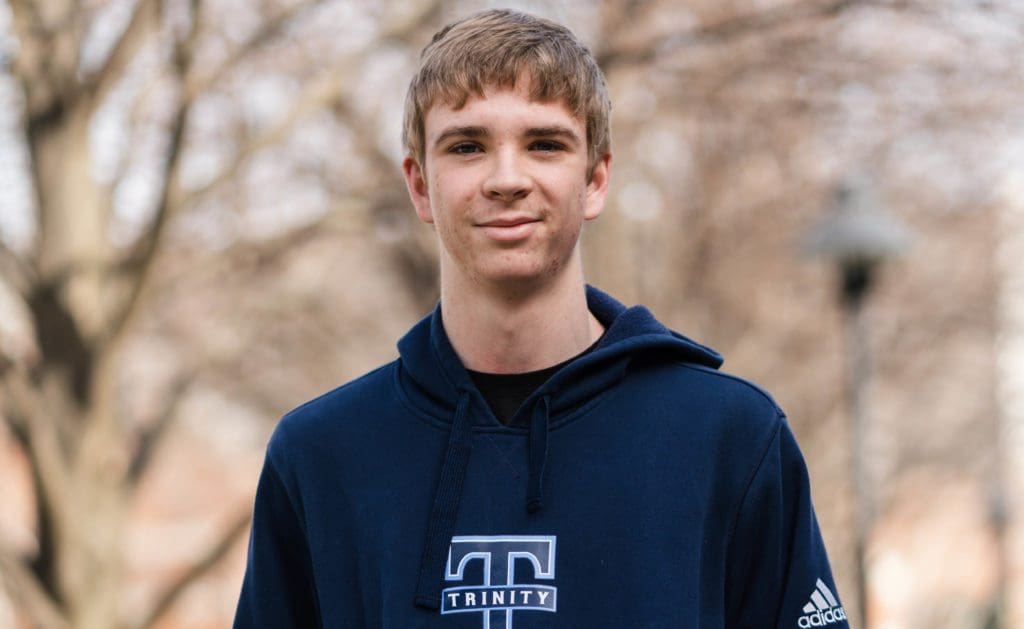 Education / Special Education
Mike Hay chose Trinity for three primary reasons. First, the College's Palos Heights campus is close to his hometown of Villa Park, Ill., Second, Trinity has an outstanding education program. And third, he would be able to play volleyball for the Trolls at the collegiate level. 
"I chose math education for my major because I'm very interested in math and I love teaching subjects I'm interested in. Also, because I'll be teaching at a high school, I plan on coaching my own team," said Hay, who was a standout volleyball player at Willowbrook High School, where he also played football, basketball, and baseball. 
His own teachers inspired him to pursue a career in education. "Seeing how much fun some of my teachers had doing their job drove me to become a teacher. There is also an opportunity as a teacher to impact young students and support them throughout their rough years of school," said Hay. 
After graduating from Trinity, he plans to start teaching right away. "I'm a part of the Illinois Golden Apple Scholars which, when I'm done with college, will give me a 'highly qualified' teaching license."
He encourages high school students to choose a major based on what classes interest them. "Choosing a major can be difficult if you don't narrow down what you want to do. I wouldn't be taking all these math and education classes if I weren't excited about it!" 
---