Trinity Celebrates 100% edTPA Pass Rate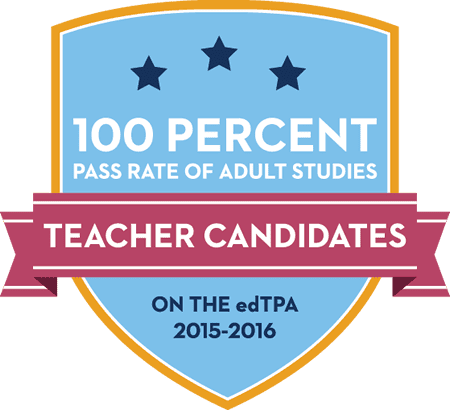 Trinity is proud to announce a 100% pass rate for all traditional undergraduate and Adult Studies teacher candidates who submitted the edTPA (Teacher Performance Assessment) to Pearson Testing Co. in the fall 2015 and spring 2016!
In fall 2015, the edTPA replaced the APT exam (Assessment of Professional Teaching) as the final assessment needed to become a licensed teacher in Illinois. A nationally available performance-based assessment, the edTPA is composed of three tasks designed to represent the cycle of efficient teaching: planning, instruction, and assessment. The tasks are completed during the first nine weeks of student teaching and require teacher candidates to incorporate their understanding of teaching best practices and real-life engagement with students.
In the planning task, the teacher candidates examine the needs of their students/classroom, develop 3-5 lesson plans, and justify each of their chosen strategies. In the instruction task, they videotape their lesson and then analyze their teaching, the learning environment, and student engagement. In the assessment task, they evaluate student learning through work samples, provide feedback, and examine the overall impact of each lesson.
"This is a testament to the quality of our adult students and the hard work they committed to during their program, and it's an incredible accomplishment for them," said Prof. Bob Wennberg, Adult Studies education program director. "Trinity piloted the edTPA for several years to prepare for the implementation. We are so pleased with the results during this first year of implementation."