Announcing Trinity's Plans for In-Person Instruction for the Fall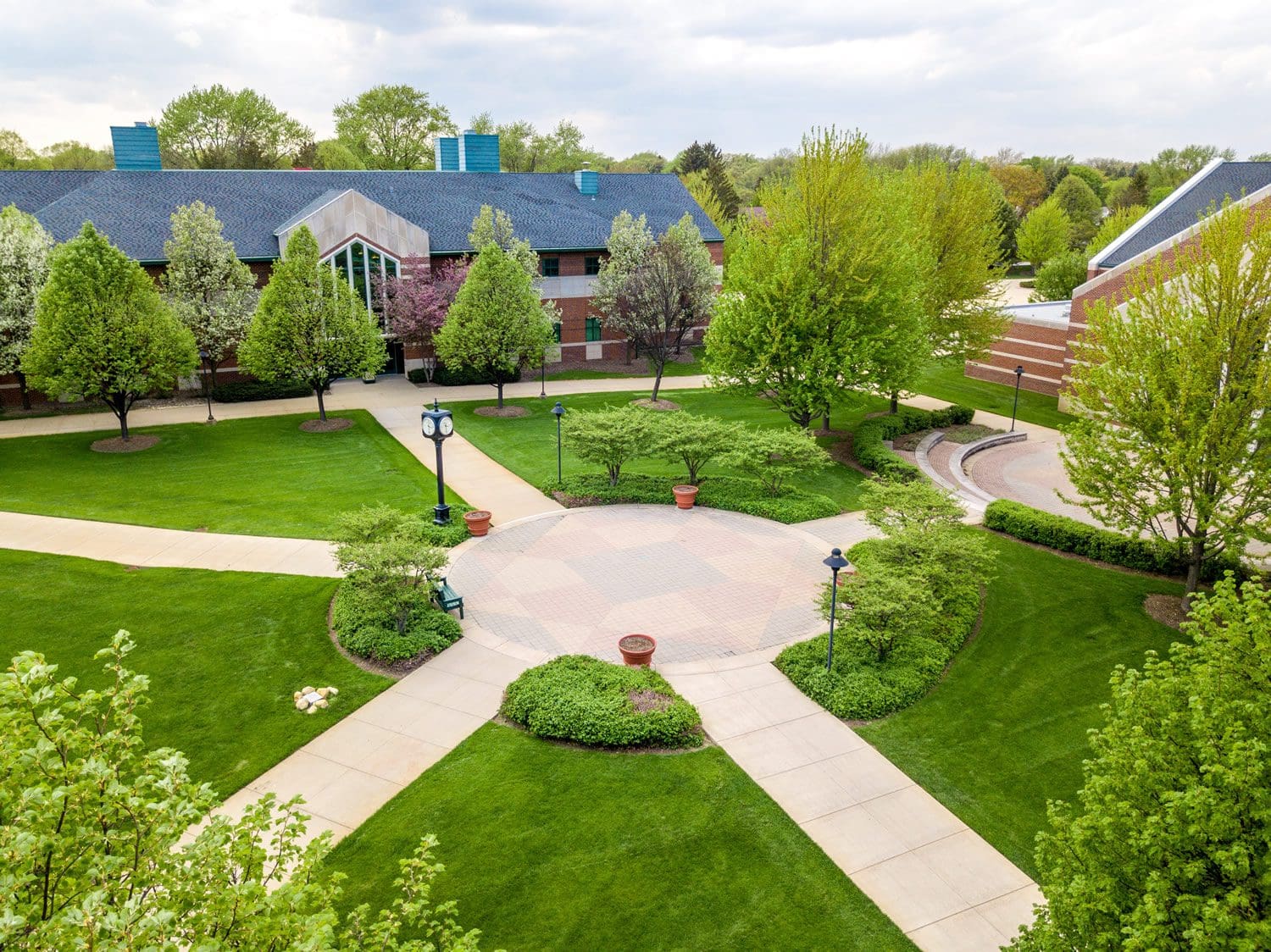 President Kurt Dykstra has announced Trinity's plans for Fall 2020: 
Dear Trinity Community,
I pray that you are safe and well as we "on campus" (so to speak) wrap up a most unusual school year and move into a summer that likely promises a "new normal" for us all.  We continue to lean on the grace and peace of God and stand firm in the words of Romans 12:12 to be joyful in hope, patient in affliction, faithful in prayer.
It has been a few weeks since I have communicated directly with you, the broader Trinity Christian College community.  Know that we think of you often and appreciate you greatly.  As we conclude one school year, permit me a few paragraphs to bring you up to date with what Trinity is planning for the next academic year.  In short:
Trinity is planning and expecting to welcome, in-person, our students to campus this fall and we will do so in a way that incorporates public health measures endorsed by governmental authorities and medical experts.
While we are very zealous to be back on campus and are working to make that happen, please understand that nothing is more important than the safety of those on our campus – consistently rated as one of the safest college campuses in Illinois.  As the facts change, Trinity will adapt, too.
Late last week, Governor J.B. Pritzker released his Restore Illinois plan for re-opening this state.  It provides useful guidance that will help inform our campus planning and preparation.  Similarly, over the last weeks, I have participated in multiple conferences with the leaders of other institutions and organizations, ranging from higher education consortia in Washington and Springfield to athletic associations and conferences.  All of these meetings are focused on safely getting college campuses back to delivering in-person, on-campus education.
After weeks of distance and quarantine, it is heartening to be attending to the efforts to get Trinity, and the broader marketplace, back and operating more normally.
As we eagerly anticipate the return in late August of our students, faculty, and staff we are seeing wonderful signs that this community, too, is eager to return to campus and eager to move Trinity forward in mission.
Our summer enrollment is up by nearly 33% over last year.
Our incoming freshmen class has trended more than 20% above last year nearly all year and we filled, in less than 48 hours, all available summer course offerings for incoming new students.
We have very strong retention and registration numbers for our returning students and our returning student housing has strong demand.
Our annual fund philanthropy is running at a record pace.
We have started the refreshing of the Bootsma Bookstore Café and renovation and expansion of Trinity's Department of Nursing.
At the same time, we know that COVID-19 will be a part of a new normal for the foreseeable future.  In recognition of this reality, Trinity intends to deploy her advantages in this effort.
For example, we are reactivating our COVID-19 Planning Group – a cross-disciplinary group at Trinity that reviews our campus preparedness from every angle from public health and hygiene, to campus operations, to student support.  Similarly, we also are fortunate to be able to draw upon our experts within Trinity's top-rated Illinois nursing program – the very profession that has been on the front lines of fighting this pandemic.  Finally, we are leveraging Trinity's smaller size and close-knit community of care and concern, which creates smaller classes instead of lecture halls with hundreds of students, more intimate gatherings for meals, and residence halls built at a human scale that are more amenable to social distancing.
This will be a moment where Trinity can demonstrate broadly how a decidedly Christian, in-person, residential campus community can live and learn together – and do so safely.
While we plan carefully for the fall, we realize that some students or faculty will have individual medical or health considerations that make in-person, on-campus attendance problematic.  For those persons, we will offer high-quality alternate arrangements that still will permit those students to learn from Trinity's stellar faculty and enjoy Trinity's genuine community.  Trinity's size and entrepreneurial ethos provide our students with curated, customizable experiences that make achievement possible, even in a COVID-19 world.
Our faculty and staff are already preparing for multiple instructional scenarios on campus that will allow us to follow appropriate health protocols while enjoying Trinity's strong faculty, staff, and student relationships.  In this, we are building upon the benefits of our Student Success Coaching program  – a program we designed and implemented this Spring to provide every Trinity student a coach who provided support and human interaction during this virtual semester.  Trinity offers this kind of personalized support that many other institutions cannot, or will not, offer.
I will provide you with additional details on our planning as the summer months progress and as we get closer to August.  You, however, can be certain of this:  We are committed to implementing the best ways to keep our community healthy and to deliver an excellent, personalized, and intentionally Christian education.
Thank you for your continued partnership with us in these efforts.  These are truly unprecedented times for our beloved College and for the cause of Christian higher education.  We are grateful for your participation with us in this noble undertaking and invite you to continue to do so with us.  The World Needs Trinity and the World Needs You, too.
Kurt D. Dykstra, President
Back to COVID-19 page
---