Dávalos Named Yonker Award Recipient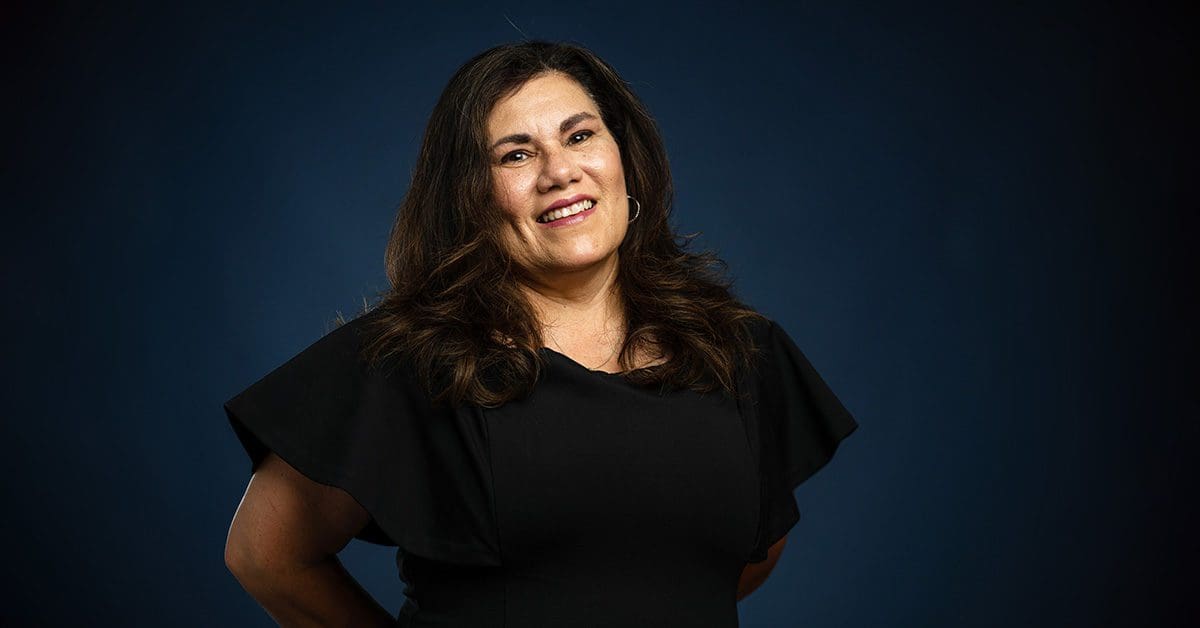 Since 1989, the Catherine Yonker Award has been given to those who significantly contribute to Christian racial reconciliation and cross-cultural understanding at the College. Trinity's Campus Diversity and Unity Committee (CDUC) is pleased to announce that this year's recipient is Professor Laura Dávalos, Director of the Office of Learning Services.
Professor Dávalos' commitment to the students and the community of Trinity as a whole is apparent in the work she does each day. She is always willing to sit and speak with students about not only their academics but their needs as a whole person.  Olivia DeJong '23 stated, "As someone who has worked with and received help from her, I can easily say that she puts her entire heart into her work and is, again, fully committed to helping students succeed."
Trinity student Melissa Ballesteros '24 and Sabor Latino President said, "Working closely with Director Dávalos has shown me firsthand the meaningful impact that she has on students' academic journeys. Her energetic dedication to helping students succeed is truly inspiring and has made a significant difference in my own academic experience."
The nominations cited Dávalos' work with the students, no matter where they are at on their education journey. According to one nomination, "Trinity is a better institution with Laura Dávalos as one of its leaders. As the Director of the Office of Learning Services programs, Laura has welcomed students from all over the world to understand and rediscover their academic potential as whole persons within the Higher Education Community. In this way, she has made significant contributions toward Christian racial reconciliation and cross-cultural understanding."
Nicole St. Victor, Director of Multicultural Engagement added, "As a cutting-edge leader, Laura has not been caught off guard by the rising accessibility needs felt across learning environments. Her biblical understanding of belonging allowed her to weather the pandemic, immediately responding to the community's needs while remaining in step with the multiplicity of resources for the betterment of our learning community. She deserves this Catherine Yonker award and more."
The Catherine Yonker Award and scholarship is given annually to a member of the Trinity community–faculty, staff, or an entering senior student—in recognition of their positive influence and action toward this goal. In Trinity's earliest years, Catherine Yonker served as an executive secretary and founding member of the Trinity Women's Guild. With her husband Jim, they also funded uniforms and equipment for Trinity's first hockey team.
---